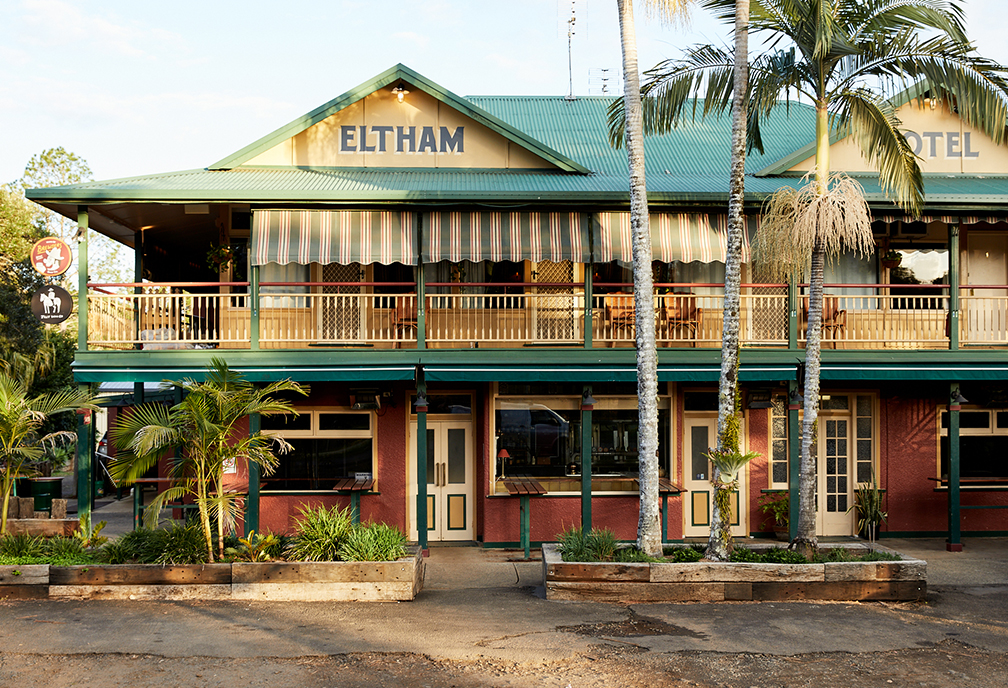 The Eltham Hotel is a 120 year old beauty tucked up in the rolling hills a 30 mins from Byron and 15mins from Ballina airport. Pack to the rafters with good booze, food and live music. We also offer 5 individually themed rooms so you can stay the night with us, and have the full hinterland pub experience! Please meet the ladies of The Eltham…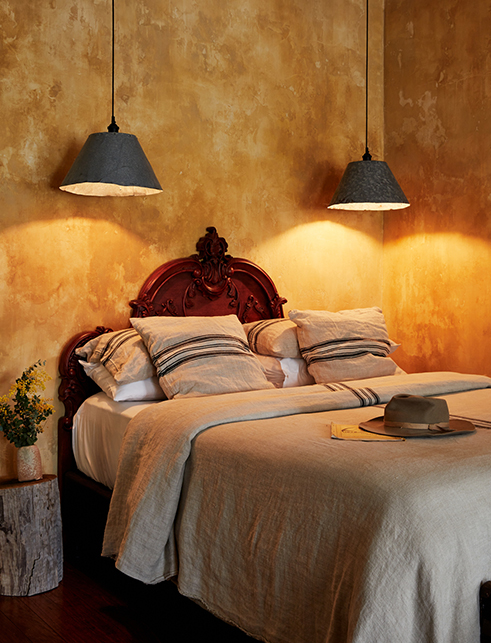 Buxom, bold and wild at heart, Margaret was the local station master in old Eltham town. You could smell her before you saw her: metal, timber, leather, a hint of tobacco – a tempting pheromone cocktail if ever there was one. She learnt everything she knew from her daddy including how to drink a bar dry. Locals reported seeing dear Maggie enjoying a shandy or two while working the tracks but come evening it was all about neat whiskeys. It is understood that she enjoyed a vigorous love life and knew a thing or two about the whole thing. She didn't mind letting her hair down and she'd expect the same of you!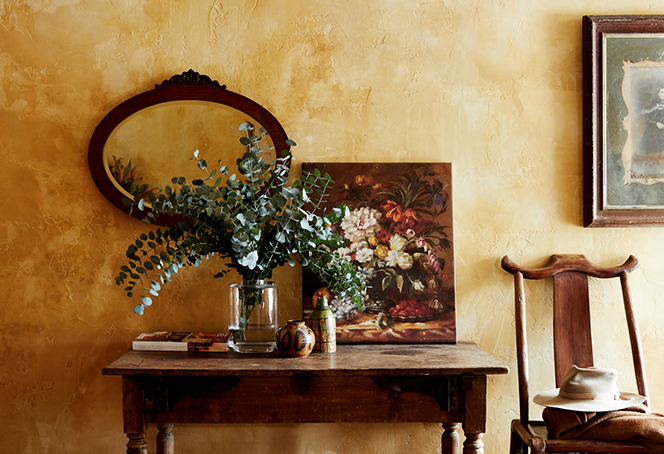 But there was more to Margaret than shandies, locomotives and romance. Some days she'd wish that her train would continue on its line and take her to deserts far and wide to ride camels and sleep under the stars. But alas, she never jour.
The Margaret contains a queen bed and en suite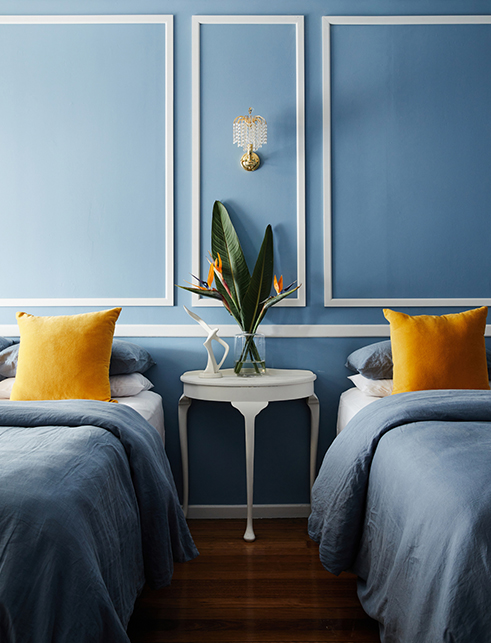 Eltham's local darling, Delilah would request this very room every time she returned home from Tinseltown. The spotlight was not all it was cracked up to be as far as she was concerned and she revelled in the comfort of these four walls, whiling away the hours sipping on champagne martinis, listening to jazz, smoking skinny cigarettes and scrawling away on a debut screenplay of her very own.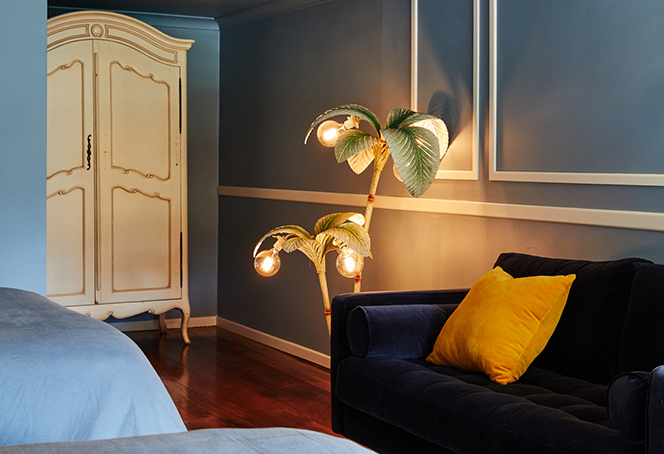 The local folk would eventually get word that their Dee Dee was in town and would linger out front of the hotel waiting for a glimpse. Eventually she'd emerge (always in fur and immaculate red lippy) to duck to the post office to collect some terrible poetry from whichever hopeful and handsome fella was in love with her that week. But it wouldn't take long before she retreated back to her room and her silk robe and another glass of the devil's wine. Hollywood in her hand and Eltham in her heart, this fancy room with all its glitter and gold is dedicated to our darling Dee.
The Delilah contains a queen bed and en suite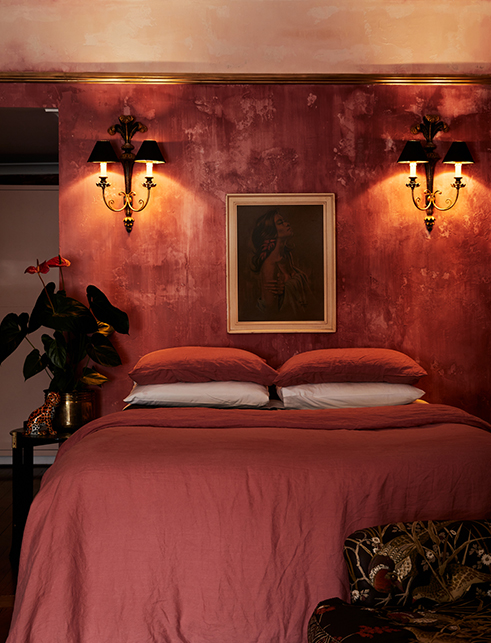 The Eltham's own lady of the night, Rhonda was a woman who had seen it all. Her room was elaborately decked out with all sorts of exotic and worldly ornaments: Japanese gold-painted vases; rare orchids; mosaic lamps; albino peacock feathers; and apparently even a Siberian tiger's left testicle* in a jar of brine. Her clients would get a glimpse into her past when they entered her boudoir but she never spoke of it.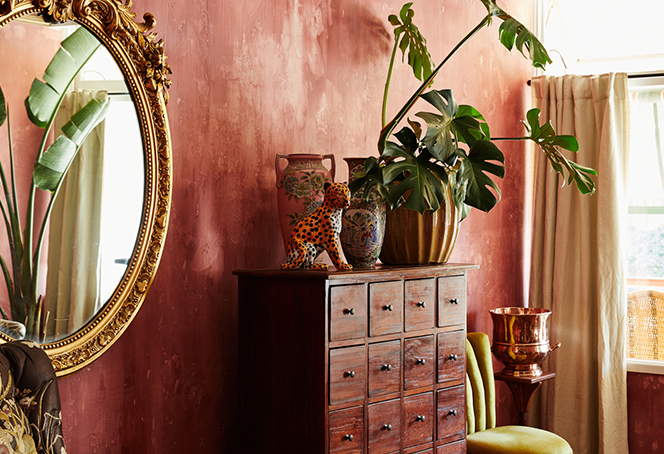 Rhonda was not one to mix business with pleasure and, dear reader, you must understand that it was simply business for Rhonda. She was an indulgent lass with a penchant for expensive port and Cuban cigars. She was ostentatious, opulent and bloody hardworking and we reckon her spirit still lives on in The Eltham Hotel.
*Gentlemen, do be warned – rumour has it that it wasn't a tiger's testicle after all.
The Rhonda contains a queen bed and en suite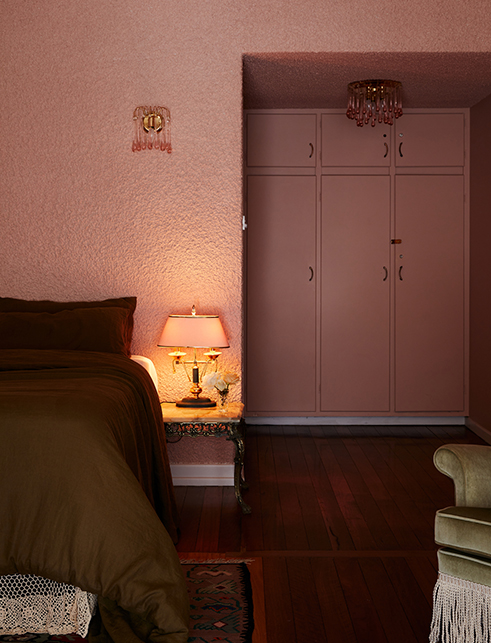 A homegrown Lismore lady and all round good woman with a prize-winning rose garden to prove it, Patricia has a special place in The Eltham's heart. And many others to be quite frank; you see Patricia was a belle of the ball type figure and many a suitor tried to take her gentle hand.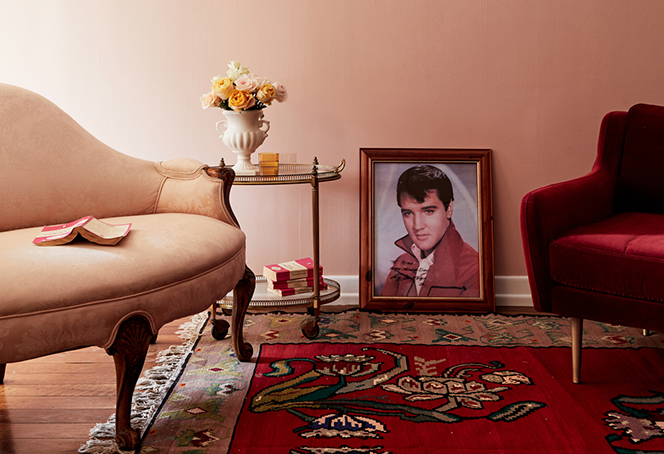 A devout catholic with saint-like sensibilities, the only time she ever took up residence in The Eltham was after a rather rowdy evening involving one too many gin and tonics, some feverish dancing with the local gypsies, and a newfound party-trick of popping bottle tops in her left-eye. Let's just say that it was on these nights that Patricia became Patsy. This room is an ode to her and her everlasting beauty and her undying love for Elvis. neyed beyond these green hills and so instead covered her walls with maps, filled journals with travel plans, etched out dreams she would never realise. Her home is still standing across the road beside those rusty railway tracks. This room is an ode to dear Mags.
The Patsy contains a queen bed and en suite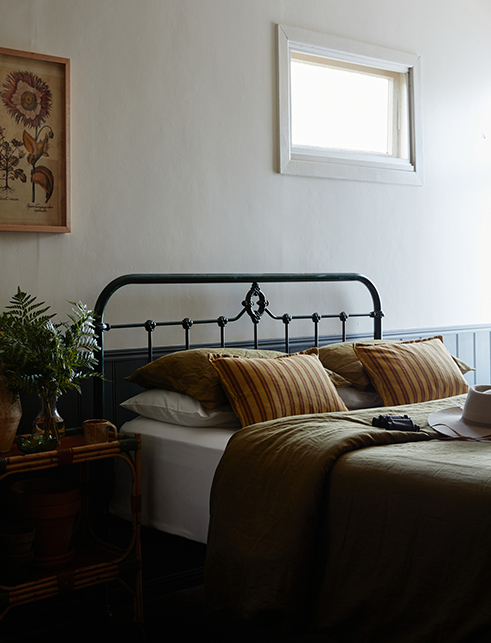 Estelle was the type of woman who had dirt on her boots but none under her nails. She was a devil for the detail. Fastidious. Immaculate. A botanist by trade, her work would take her across the globe to Morocco, England, Spain and France. But it was The Eltham that was Estelle's most beloved place.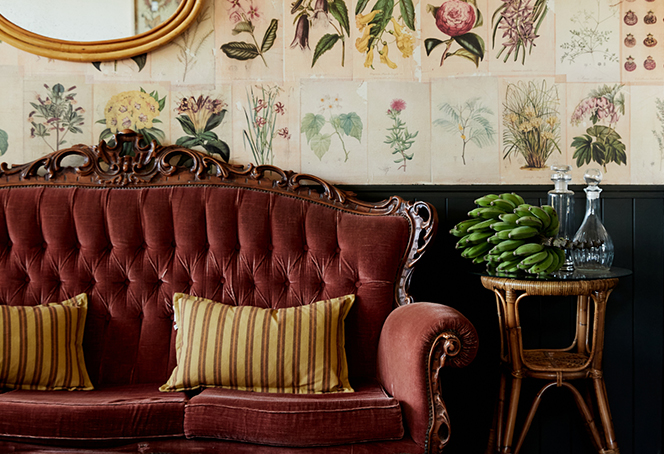 Estelle spent very little time in her room, it was the garden where you'd find her. Out back under those lovely old fig trees, she would spend hours planting, sketching, sometimes simply observing with a herbal tea in hand or floral rosè if it was the weekend. Room five is decorated with Estelle's delicate illustrations and dedicated to her love of nature.
The Estelle contains a queen bed and en suite