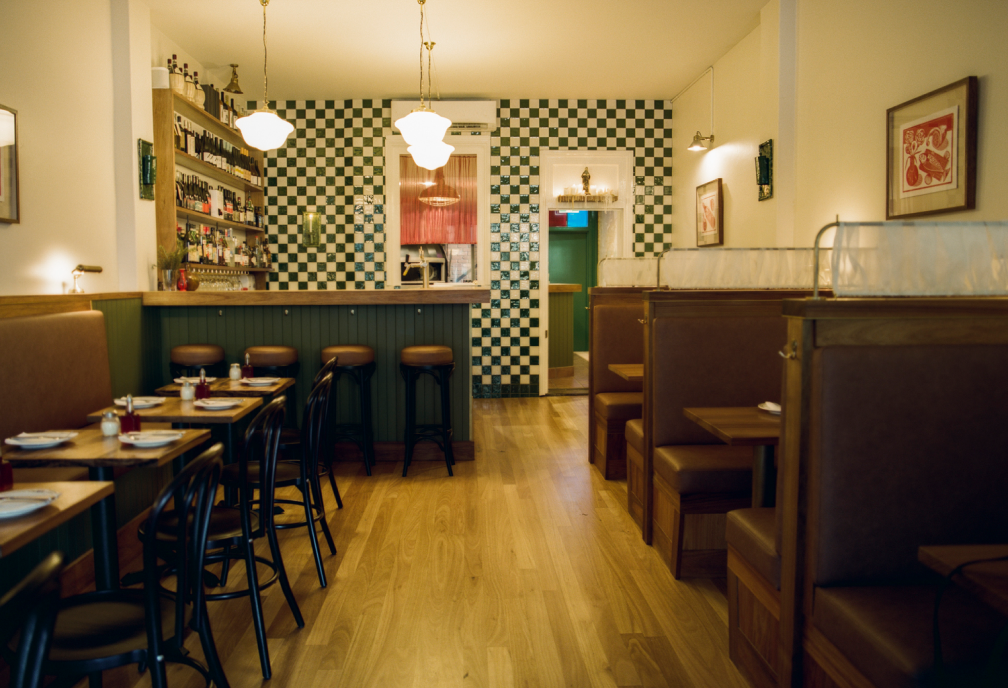 Much like the Eltham pub rooms, this lovely old restaurant restoration was such a heart warming project to be a part of. 
The building (orginally a jewellry store), oozes charm and those Art Deco windows had us all at hello!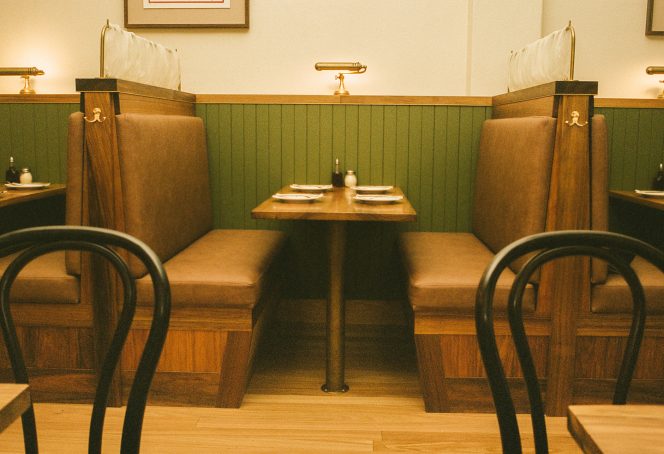 Our loose brief was "Classic with a Twist", and where we landed certainly feels like your favourite ma and pa Italian restaurant, the ones you leave with tomato stains on your shirt, in a sweet hazy glow of limoncello.
The dining room is filled with cosy nooks of dark timber & brass trims. The build executed by Sam and his team, who are always a pleasure to work with – truely a beautiful and creative bunch of humans.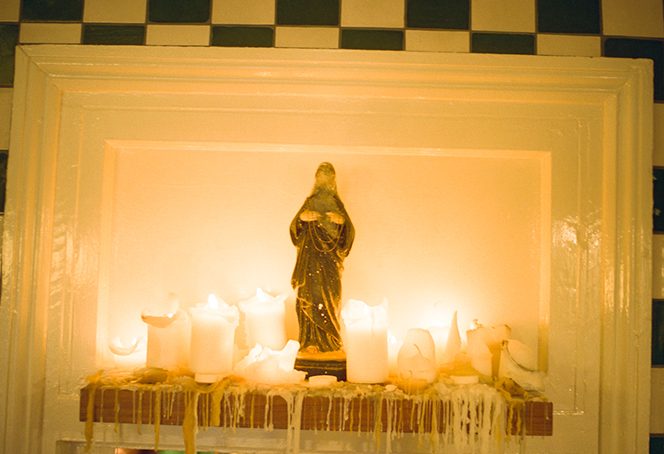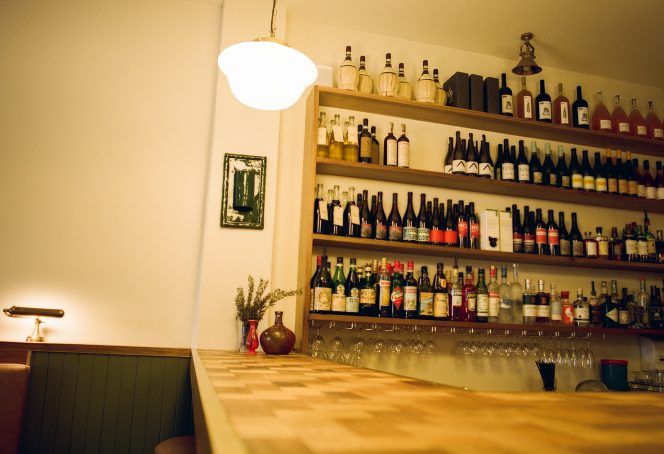 My other favourite additions are the cream and heritage green checkerboard tiles, peeled paint walls, branding by Mr Paul Mcneil and bespoke art pieces including Ben Mazey's handmade wall scones, Kyle Montgomery's crystal Mary's, and Ali Webb's framed linocuts.
The candle lit, crazy paved courtyard by 'Land Company' outback has you staying for one more of Zac n' Joe's famous Negronis and I've popped something a little unexpected in the bathrooms – so make sure you look up!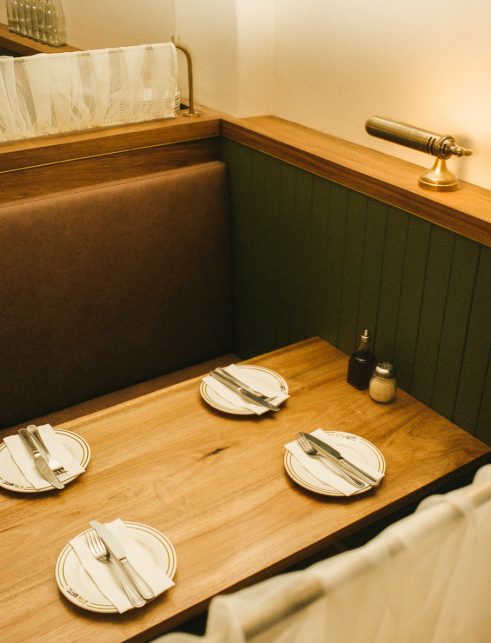 All in all Ciao, Mate! is a casual little hide away in the middle of Bangalow village – with Nick Stanton at the helm of the kitchen, serving up dishes that will knock your little cotton socks off. 
To see people fill the space and witness all the action though sweet gingham and lace curtains each night is a glorious sight indeed. I'm both proud and excited to see where the team take it from here.