Shoreham Beach Shack. Mornington Peninsula, Australia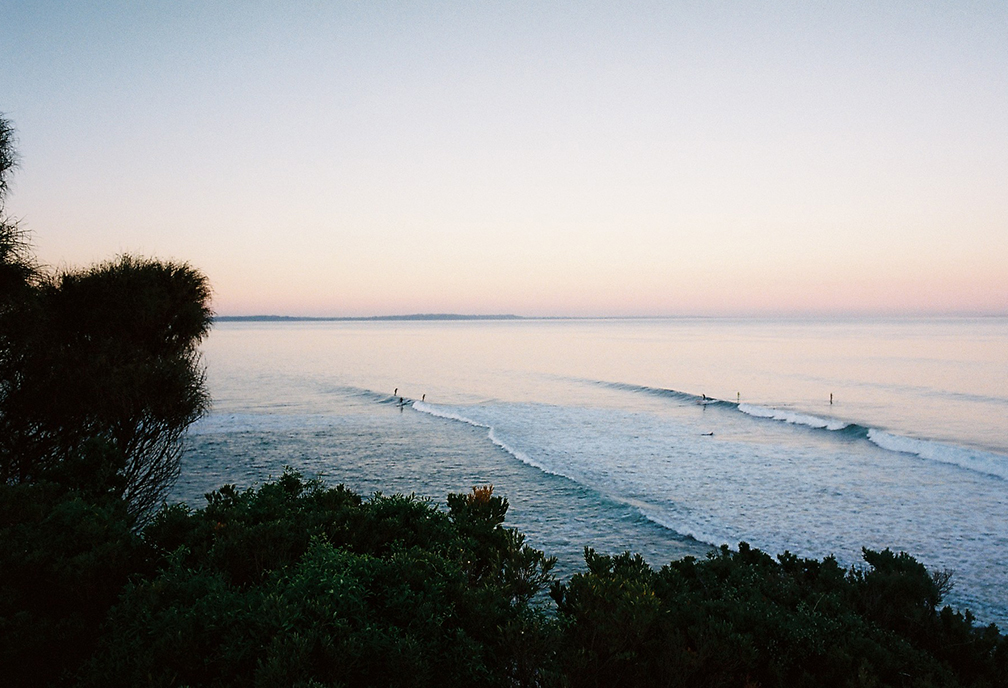 I remember the first house I fell in love with. It was a humble beach shack in my hometown just metres from the sea shore. I vividly remember the weathered wooden windows with salt stained glass and the collection of steel anchors and colourful fishing floats that swung from rope on surrounding trees and decorated its facade. I'd often think how lucky it's owners were – able to take midday naps on the sunny deck and welcome the sea breeze in on those hot summer days.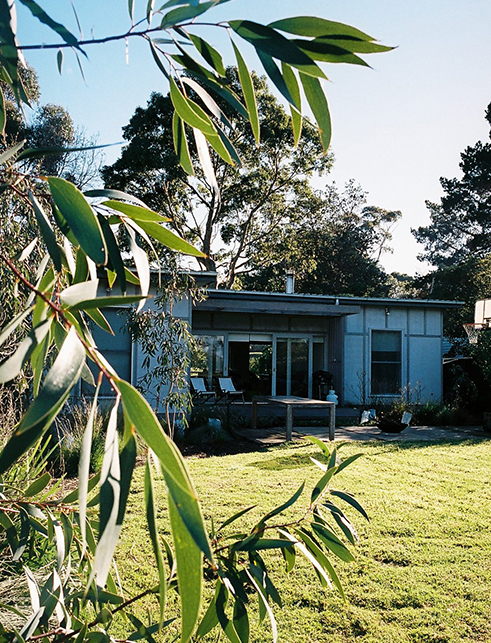 When I caught glimpse of the Shoreham Beach Shack on Victoria's Mornington Peninsula, those same feelings of nostalgia came flooding back.
Thank goodness for the shacks owners, the Ponsford family who had the foresight to maintain rather than destroy what remained of this 1950's fishing shack. They enlisted the professional vision of architect Sally Draper to bring this home back to it's glory.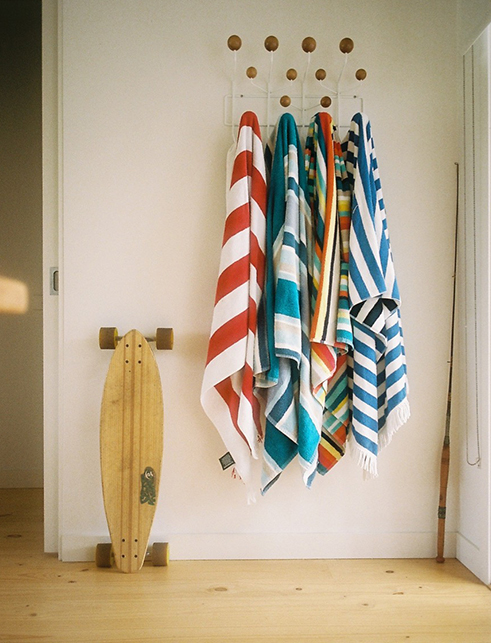 Shoreham Beach Shack is the epitome of laid-back, a home among the gum trees, where nature takes precedence over (too much) showy architecture, fancy mod cons or gadgets. This design is simple, but oh-so-effective! A true homage to the original fibro beach shacks that once dotted the Australian coastline.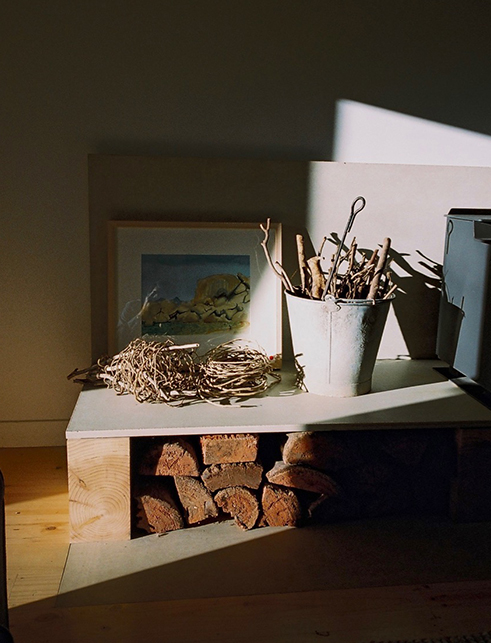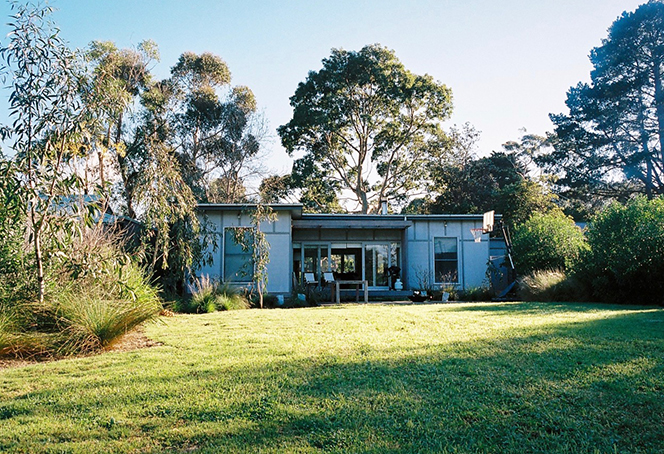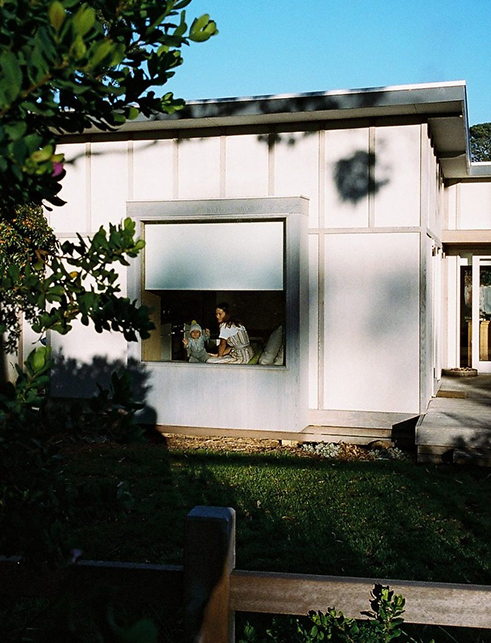 Unassuming concrete cladding on its exterior adds to the homes simplicity and minimal approach.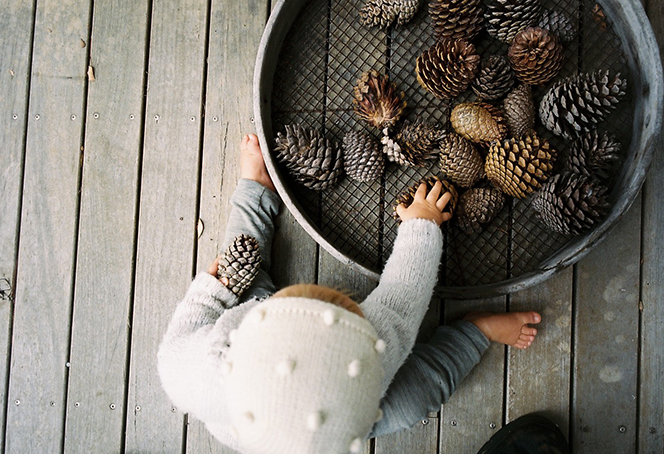 The three bedroom house is light and airy, with giant sliding doors opening onto wooden decks front and back. There's ample space for entertaining guests and outdoor living, with a large grassy yard and barbecue area.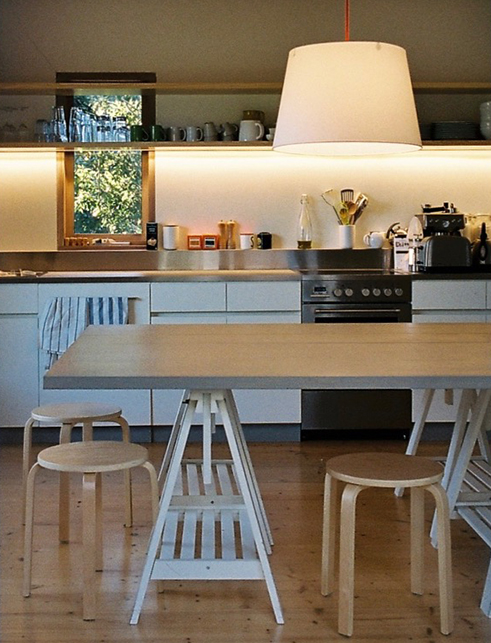 The kitchen certainly feels like the heart of the house – and you can't help but imagine a big extended family seated around the large wood table laughing a squabbling over bowls full of pasta.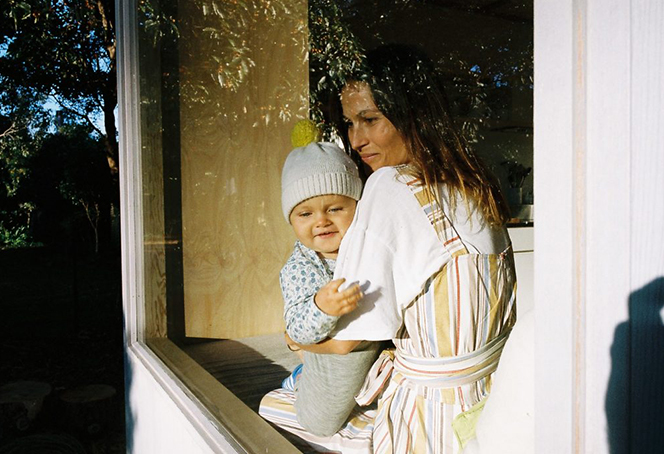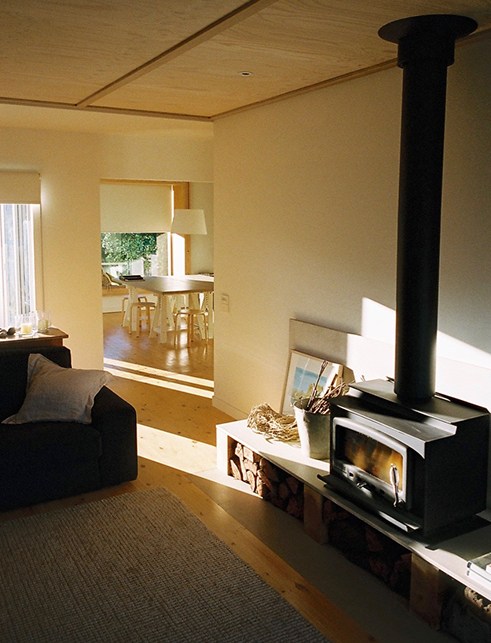 We spent most of our time in the main room reading and curling up on the lounge by the fireplace with a local Pinot Gris (once the baby was snug in bed).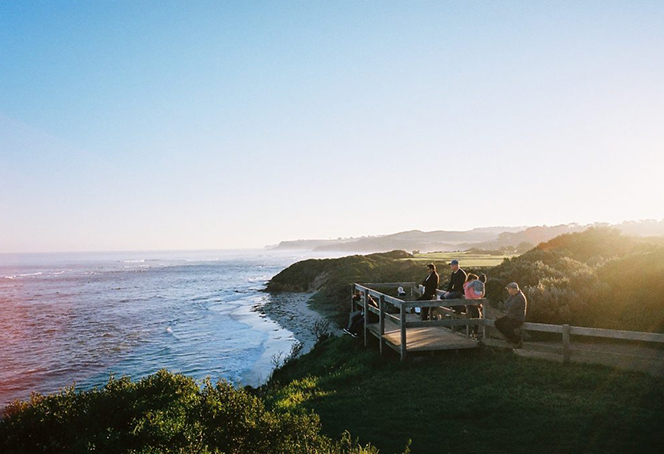 The beautiful Mornington Pennisula just a 75min drive from Melbourne city, is alive with things to see and do. Some of our favourite places to explore on our weekend visit were;
Bush & beach walks including Bushrangers Bay, Red Hill Trails, Point Leo to Flinders Beach Walk.
Book your escape to Shoreham Beach Shack here.