Casa Wabi. Oaxaca, Mexico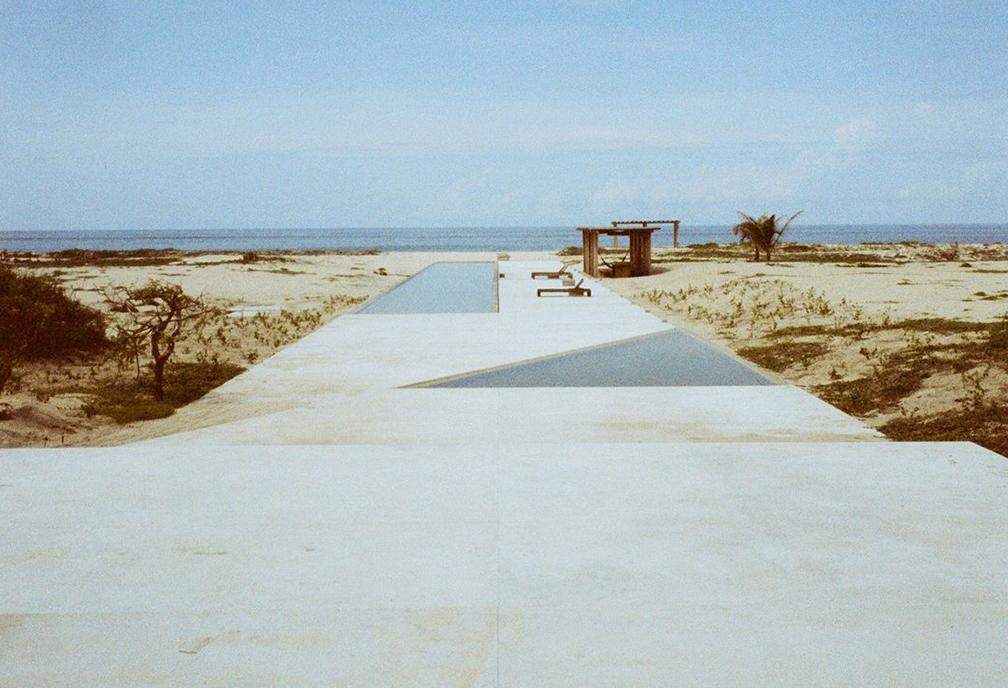 At total contrast, yet somehow perfect synthesis with the harsh Mexican landscape Casa Wabi is a surreal vision.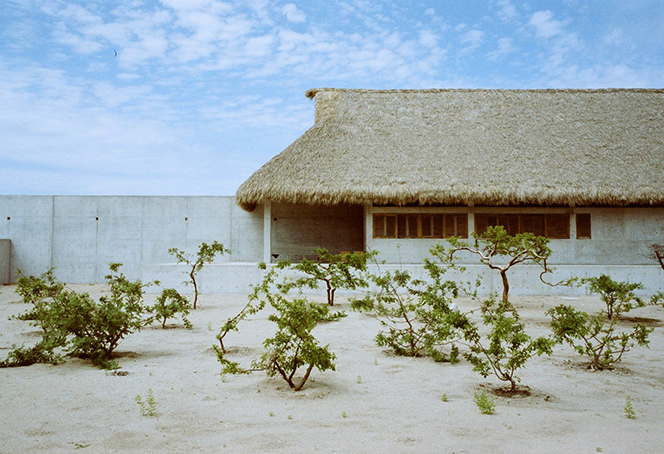 Created in 2014 by Mexican artist Bosco Sodi, and designed by the renowned Japanese architect Tadao Ando who manifested a space conducive to interaction; where international artists and the communities of the region would come together.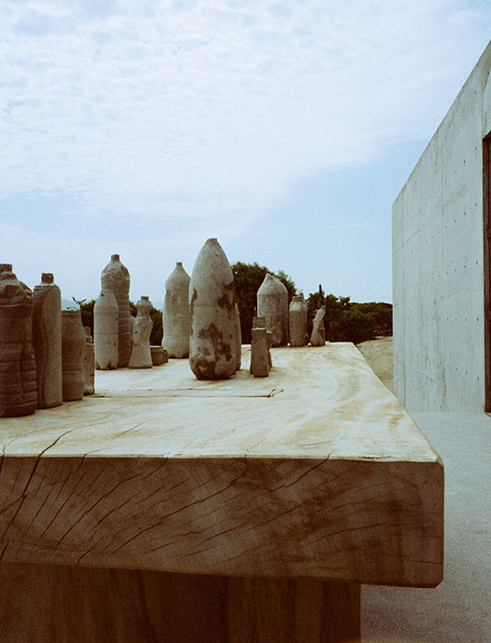 The extensive property is framed by a 312 metre long concrete wall dividing sand, sea and sky.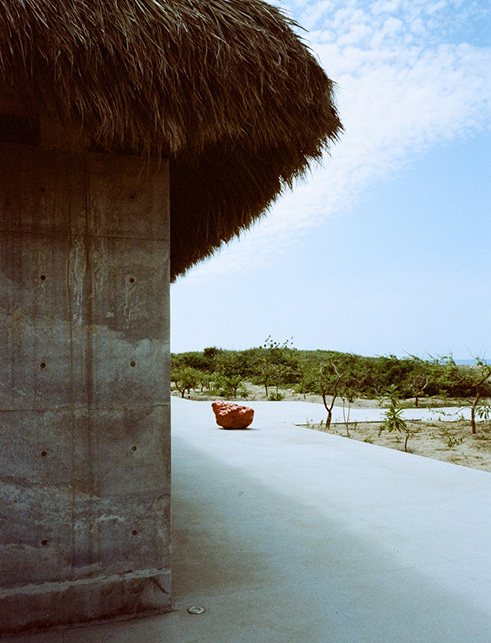 Without a single pane of glass in the entire structure, you feel completely immersed in the surroundings.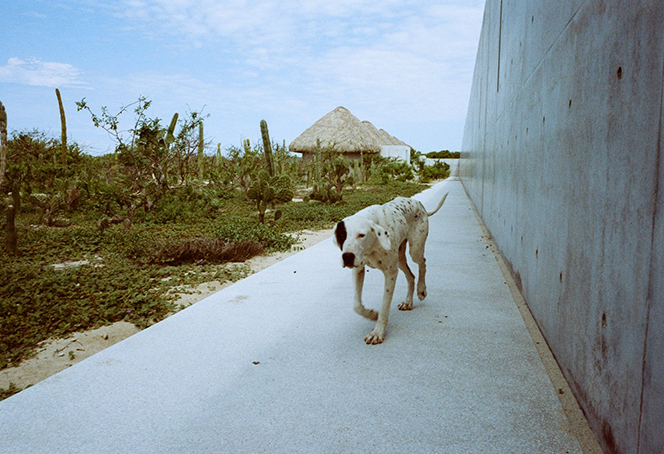 In contrast to the stark walls and floors the roof is built from dried palm leaves from the area, locally known as Palapa.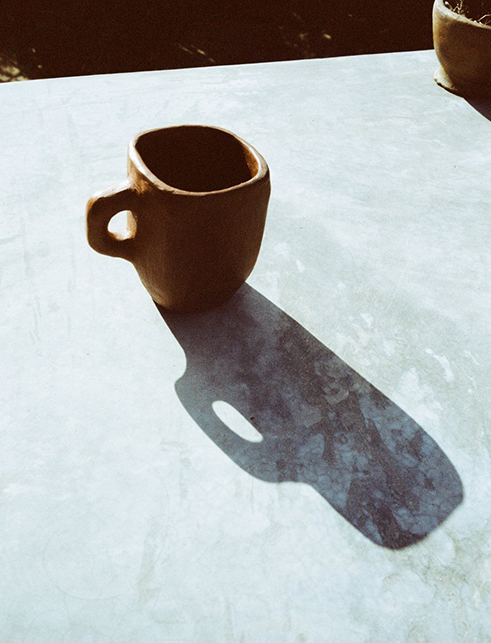 At a huge wooden dining bench we share breakfast with the artists, beside a sunken lounge facing out towards the ocean.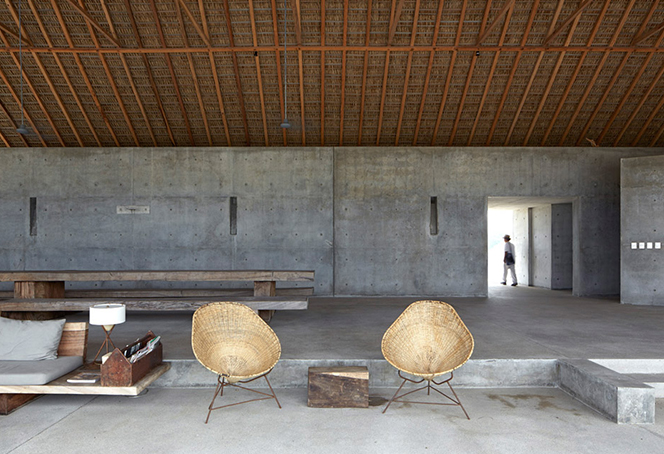 This space leads out to the terrace with two swimming pools – a long narrow pool for lengths, and a triangular padding pool.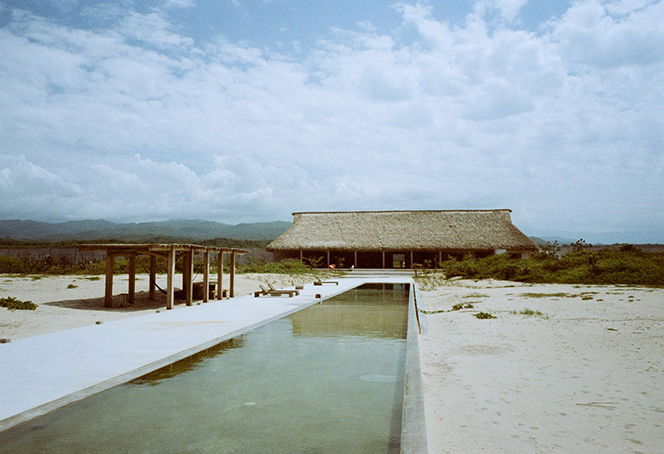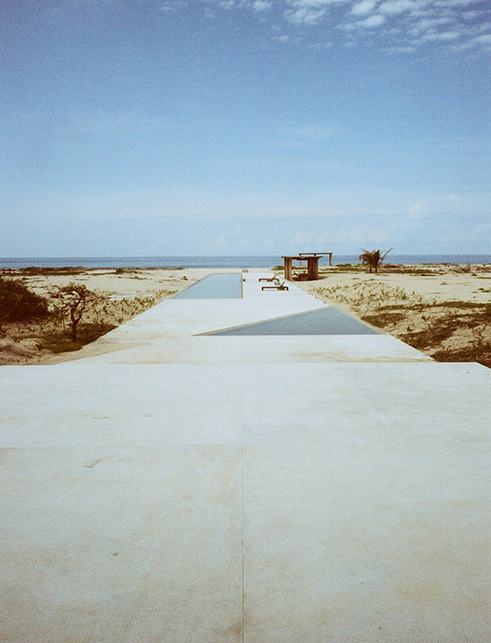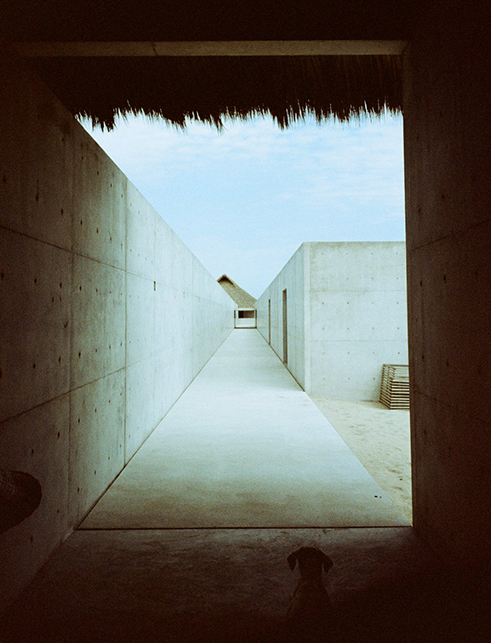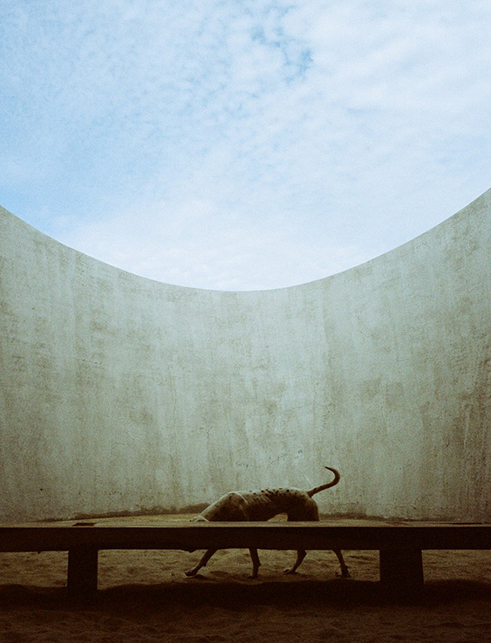 We felt honoured to be given a tour of Casa Wabi, it's nursery, library and gardens (along with the two resident hounds) and stayed near by in the properties private treehouse here.
Accommodation is also available at the luxurious Hotel Escondido.