Casa Tiny. Puerto Escondido, Mexico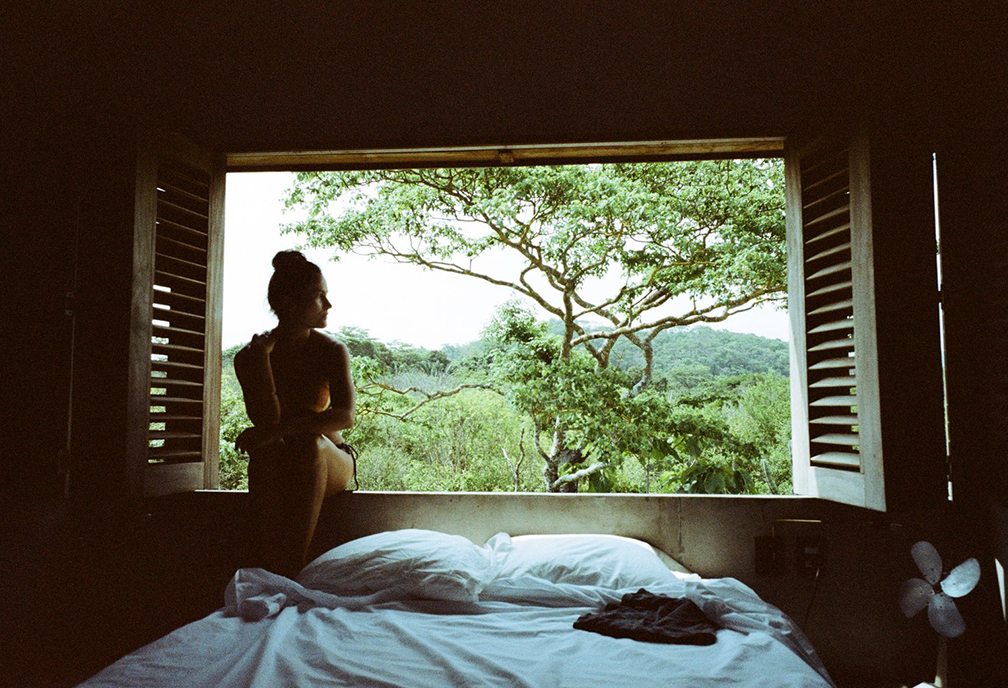 My eyes have now seen a Mexico I never imagined. My heart pounded out a beat that sent me from my path. I'm so glad it did…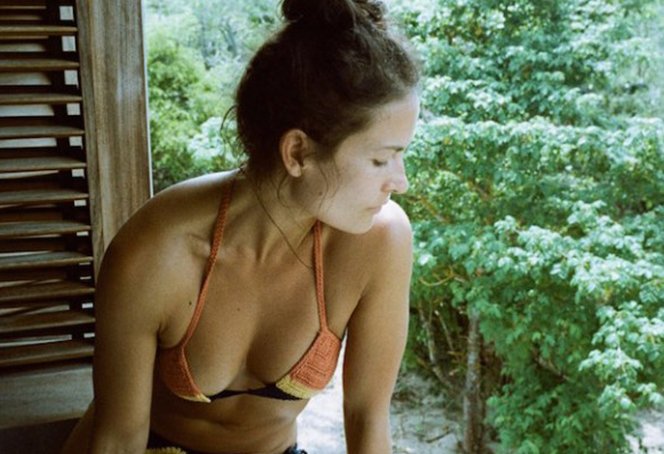 A short distance from iconic surfing village, Puerto Escondido exists a somewhat secret society…a place of minimalism and pure intrigue. Casa Tiny is the living dream of architect Aranza Arino and director Claudio Sodi, who completed the project in late 2014. The pair explain they were inspired to build the small cabin for two by reading Henry David Thoreau ́s "Walden". Thoreau could almost be referred to as the founder of the "small house" movement, building a remote cabin in Walden Fond, Massachusetts in 1845. In his book he speaks of how separating oneself from the world of men can indeed awaken oneself. As you will see, Casa Tiny is the ultimate place to enjoy his theory.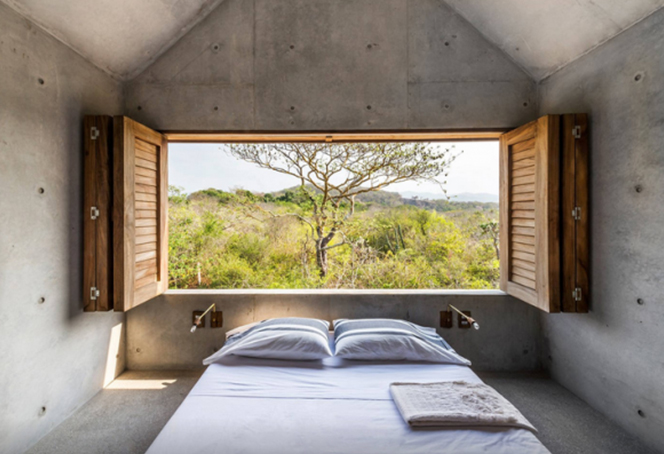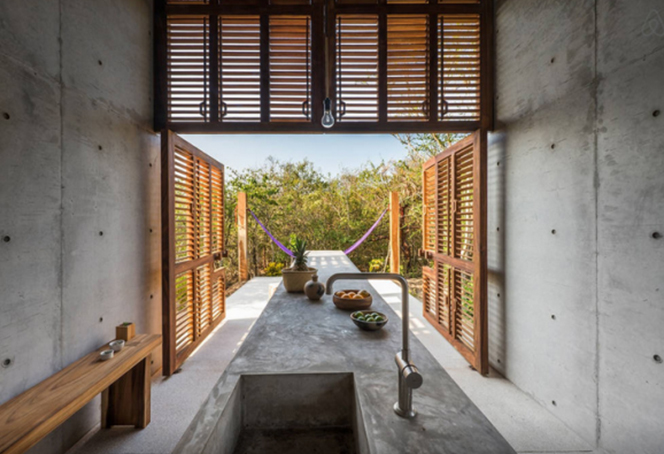 The casa design is juxtaposed to the green expanse of cactus, arid coastal scrub and palapas trees, yet somehow its humble nature maintains a fluidity with its environment. The dip pool and zen garden are neatly prepped and raked for our arrival and a fruit basket filled with papaya, oranges and mangoes is presented in the centre of the long table extending out the patio. Some of the most pleasant times at the home are retiring to the cool upstairs bedroom during a passing afternoon rainstorm, followed by an ocean swim and a float in the pool.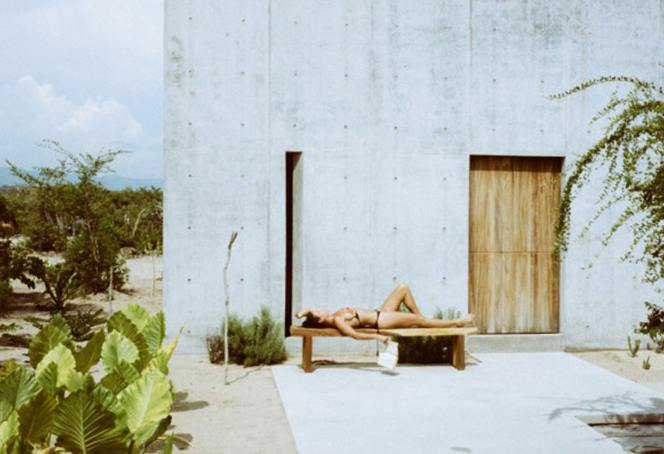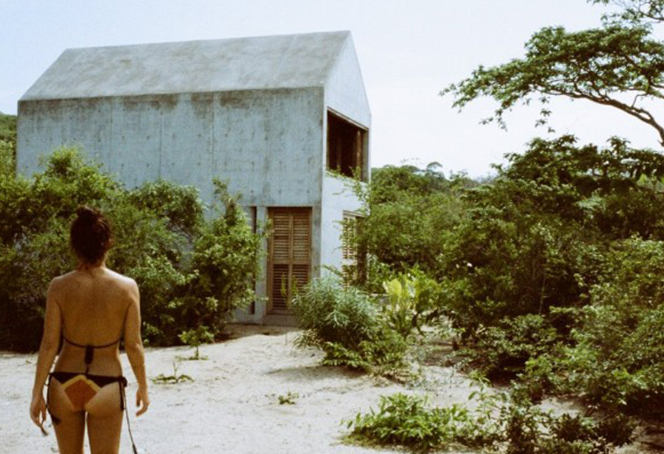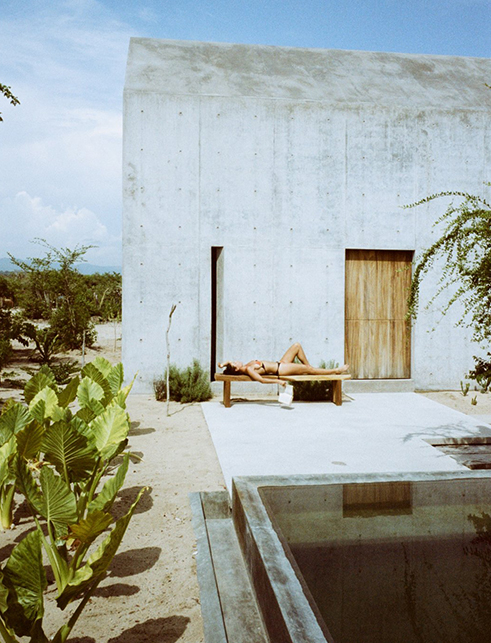 Hotel Escondido and stunning artists residency Casa Wabi are both situated near by. More on these properties next week. Thank you to both Aran and Claudio, we feel blessed to be your first guests. Casa Tiny was the most ideal place to start our honeymoon adventures.