Aplite House. Friendly Beaches, Tasmania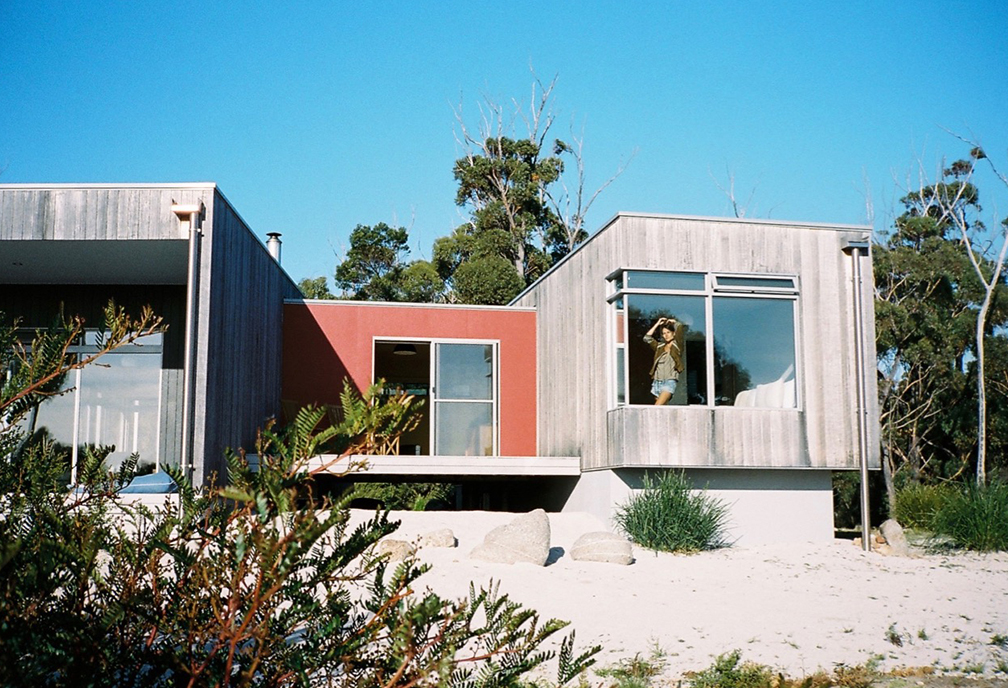 Sustainable luxury in one of Tasmania's most iconic locations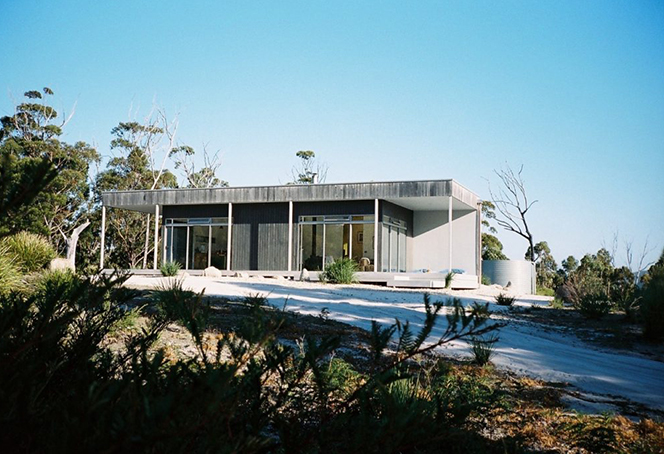 My husband and I often joke about my 10 day "van quota". By this I mean the longest length of time I can go living, eating, driving and sleeping in a camper van whilst we travel. This also includes bathing in cold beachside showers or simply in the icy salt water for that matter…which in Tasmania's sometimes tenacious climate is no easy feat.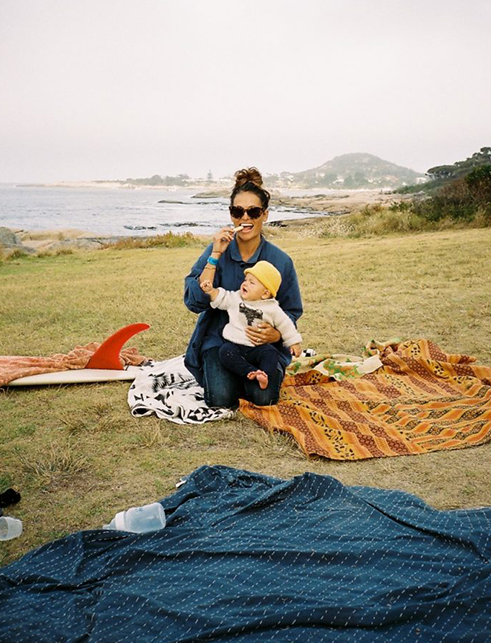 Now days, (firstly because we are married and secondly because we have a baby daughter) I dare say my #vanlife quota is now back to 6 days! Thank goodness for necessary luxe stops in our road trip itineraries because Aplite House was indeed the most perfect sanctuary.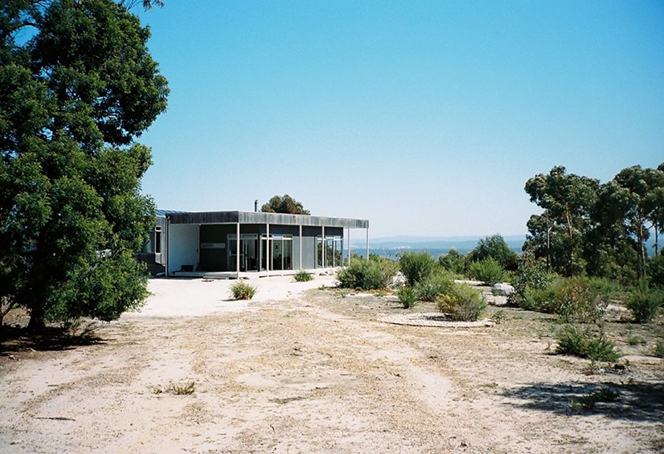 Curling along the "Great Eastern Drive" on the Freycinet Peninsula, between Coles Bay and Bicheno at Friendly Beaches you will find a discreet turn onto a scrub lined track. Drive slow! wallabies, blue tongue lizards and wombats scatter about at the sound of your vehicle coming. This sandy track will lead you through the gums until you behold the lovely architectural splendour of Aplite House.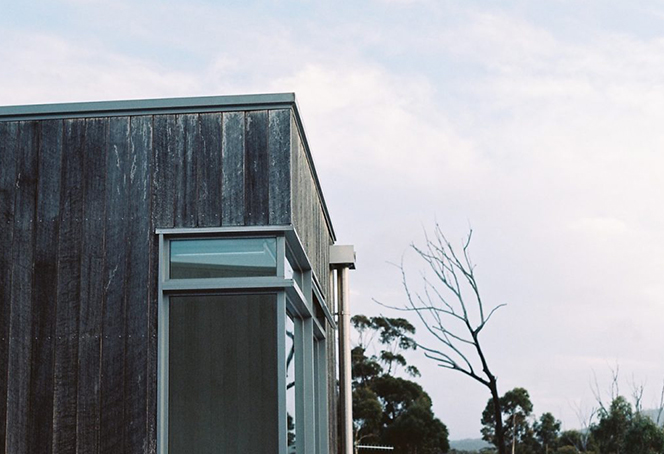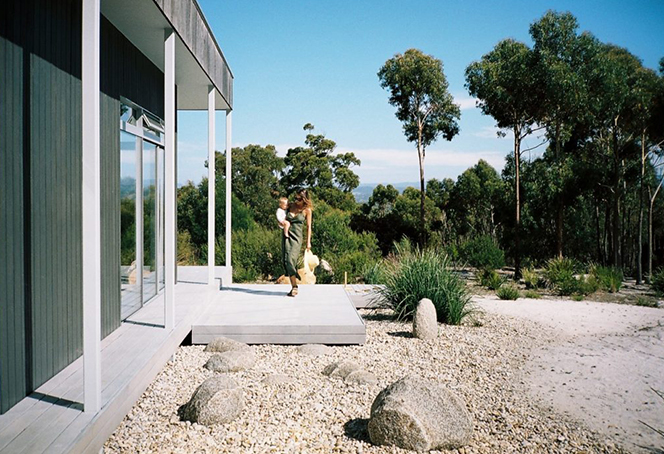 I'm not quite sure how to describe the house, it seems to sit in total contrast, yet total harmony with its environment. Aplite House is elemental living at its finest, a combination of glass, wood and steel perched gently among 200 acres of bushland reserve.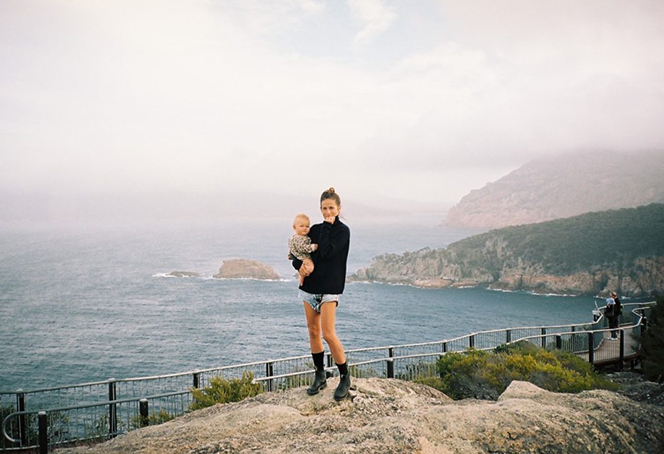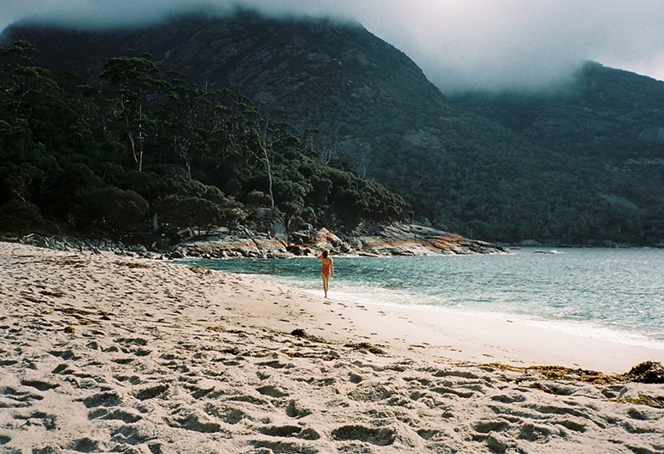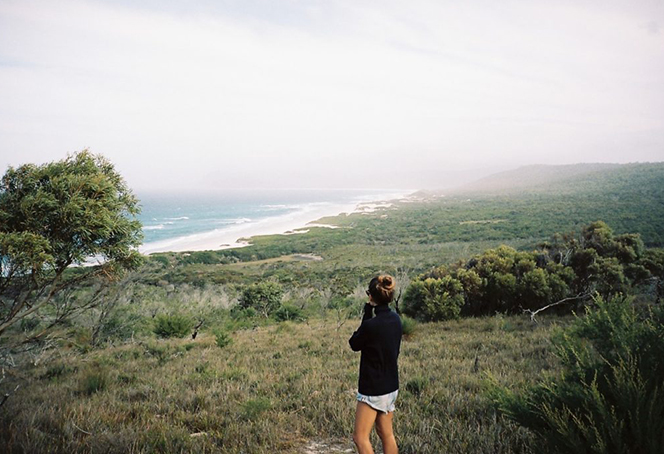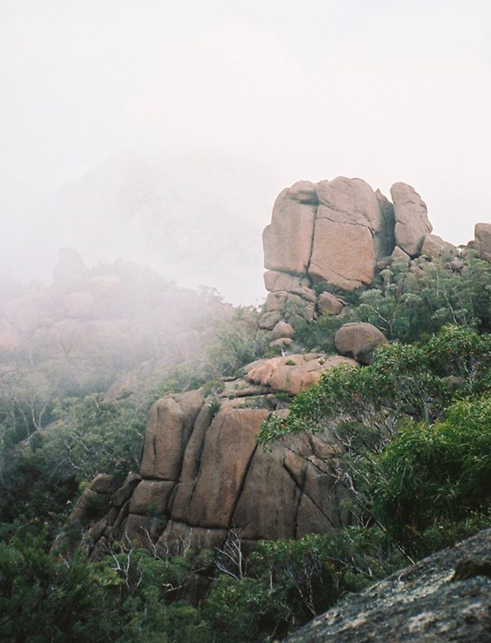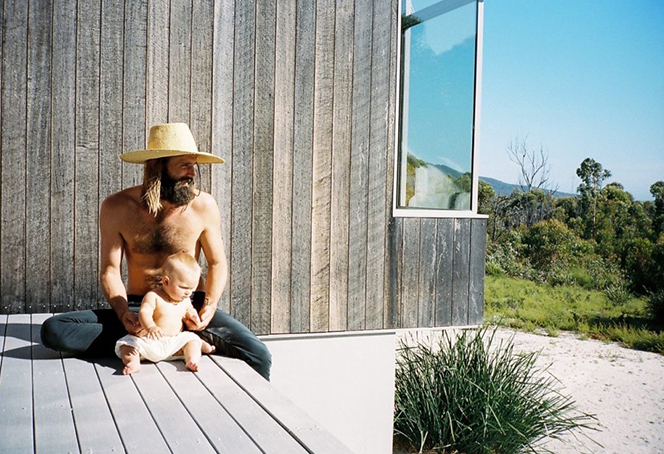 After a day of discovering the beauty of the peninsula, our favourite position of the home to spend the evening was the outdoor deck where, with a glass of local wine you can witness the golden sun disappear across the greater Oyster Bay. Equally as mesmerising are the pastel coloured skies which silhouette the house and the surrounding forest at dawn.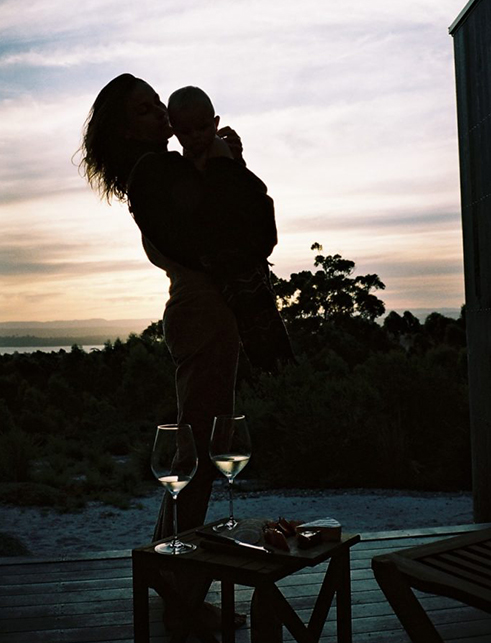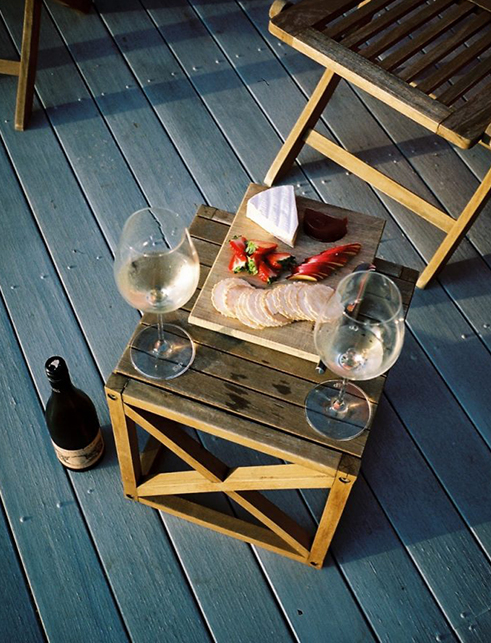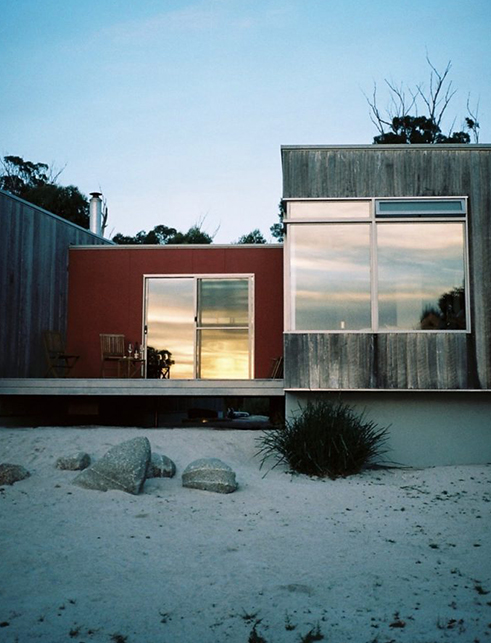 There is a strong feeling that this home has been made with both simplicity and love in mind. Its concrete floors and glass walls seemed to capture and conduct the suns heat, forming a cozy cocoon like warmth into the evenings. Both the bedrooms and bathrooms are spacious, the showers hot with feather soft towels and fragrant native skin products – all these wonderful things that make returning to life on the road so much harder!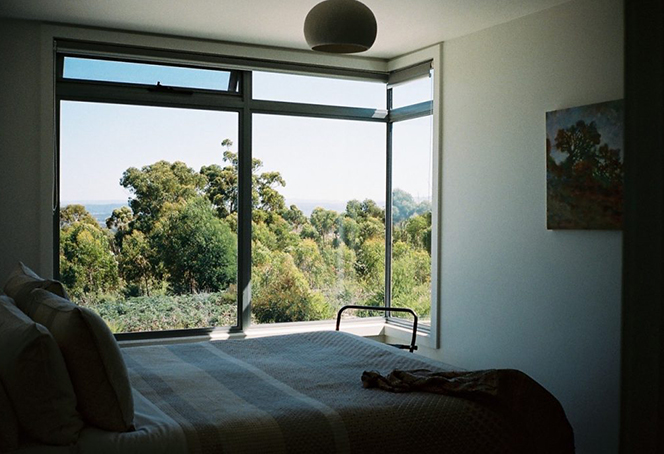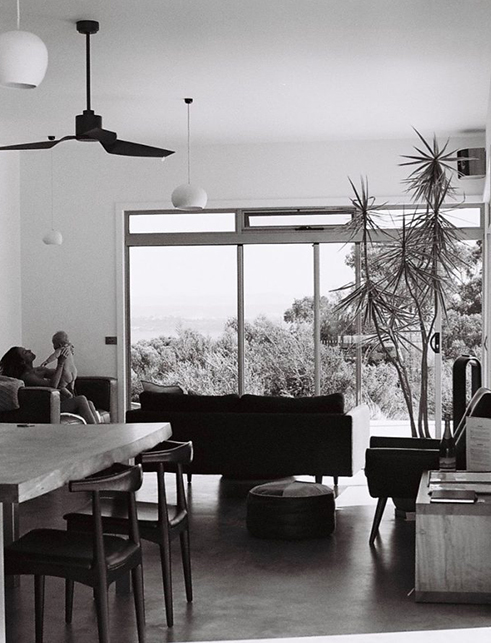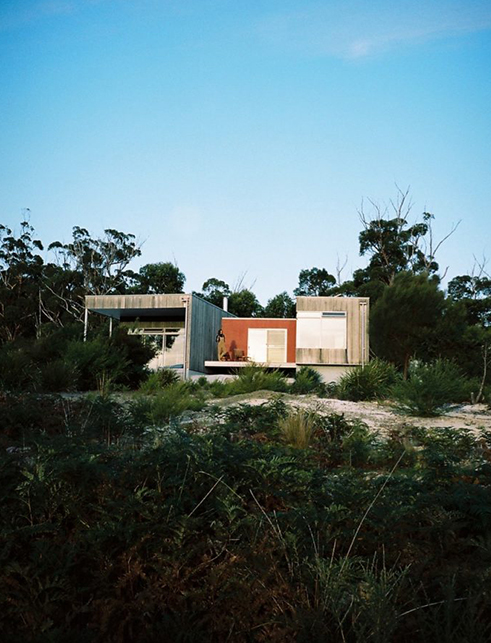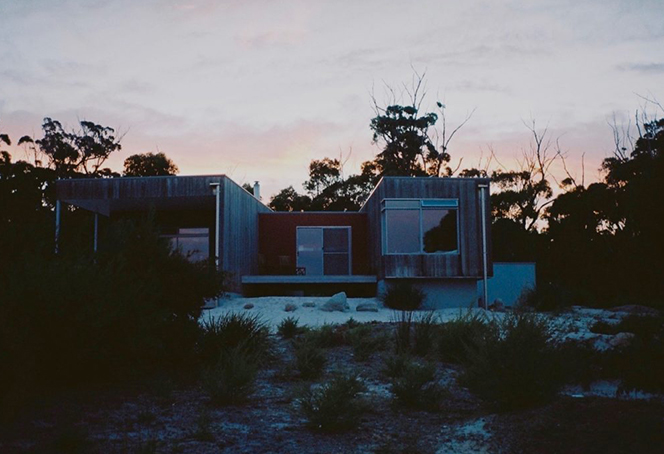 I soon learn more about the owner Sam who also is responsible for hand making most of the furniture from locally sourced timber and who also evidently has a great eye for art, with an impressive collection of Tasmania artists works.
The minimalist design of this lovely home, set amongst this private and pristine natural landscape in my opinion is grandeur – you must experience it for yourself.
For more information on Aplite House click here.
Enter our competition to win a two night eco-luxury stay via Instagram here.
Images by Matt Rabbidge.