48 hrs in Mudgee, Regional NSW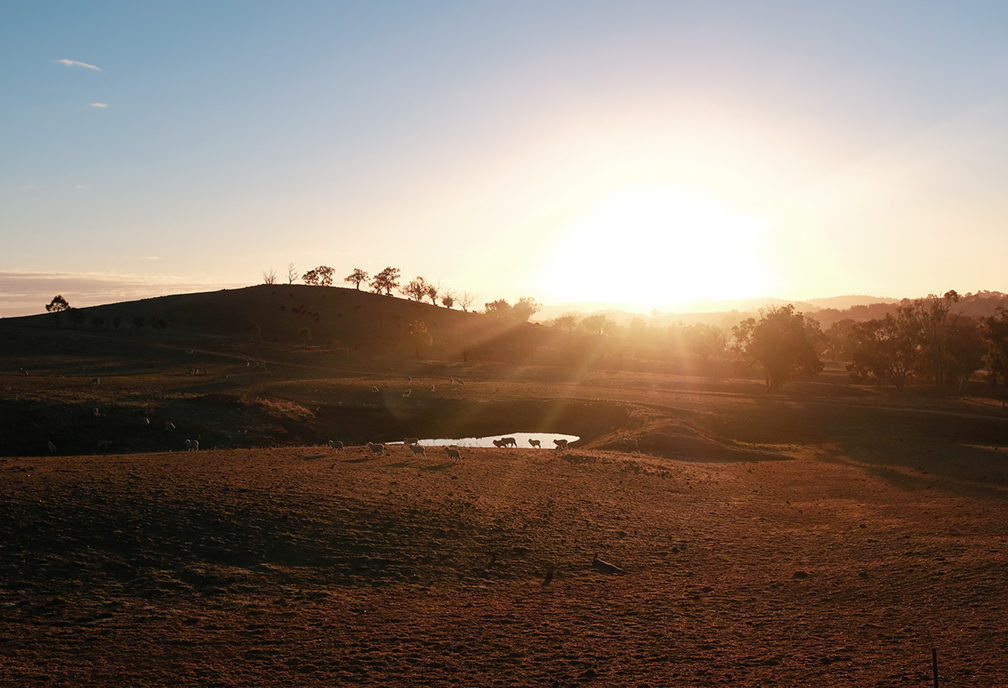 Gorgeous country folk, great food and a lovely community vibe.
What a surprising and impressive little country town! …or were we just the last to know?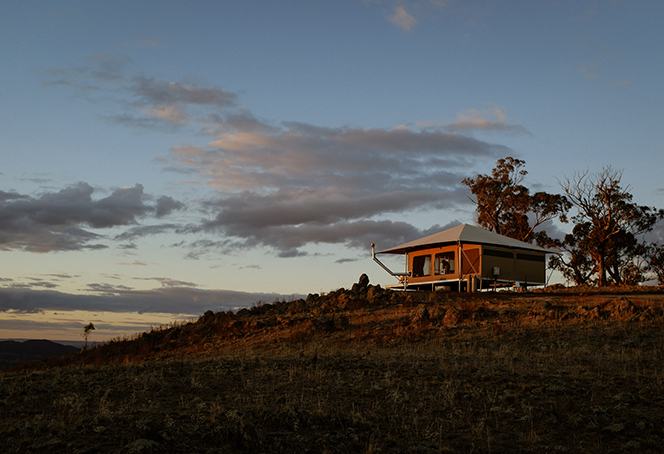 Stay:
Sierra Escape: We chose the 'Regional Tourism Award' winning glamping experience Sierra Escape. Four luxury huts perched on 200 acres of a sheep farming property, we loved being out here under the stars, cool winters air, in nature with the only neighbours being a kookaburra, some fallow deer and a couple of hundred hopping kangaroos (Delilah was in heaven).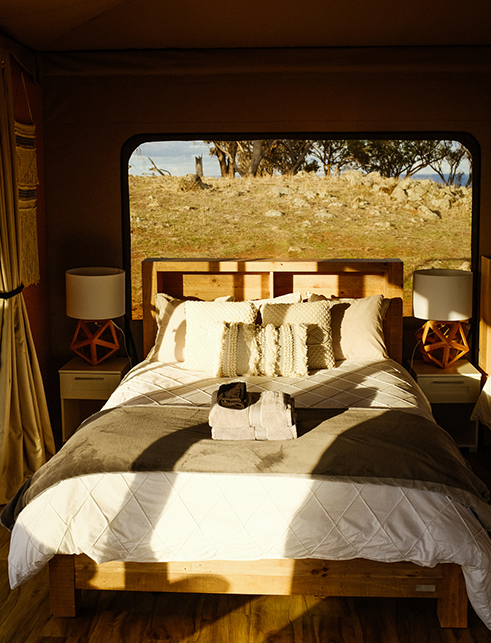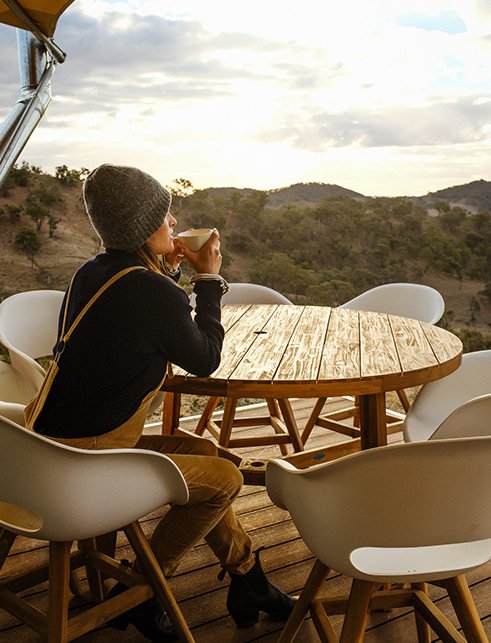 With modern interiors, roomy, comfortable beds, internal wood fires and a bath tub large enough to swim in there was certainly no roughing it! Timber decks swing around the space to take in a glorious sunset over the surrounding hills, each hut with its own bespoke outdoor fire pit for wine filled camp stories and toasting your (complimentary) marshmallows.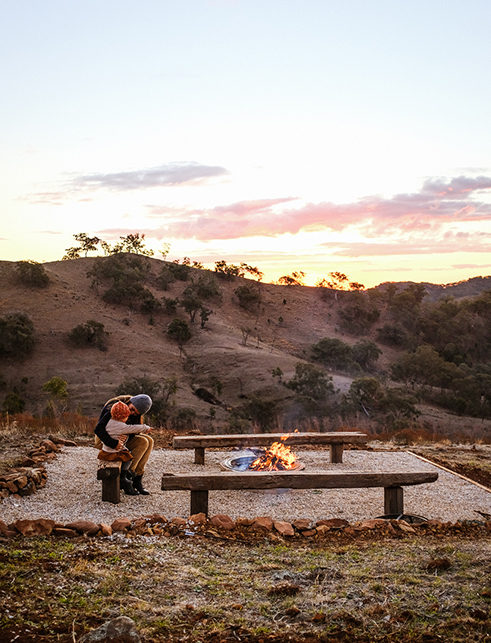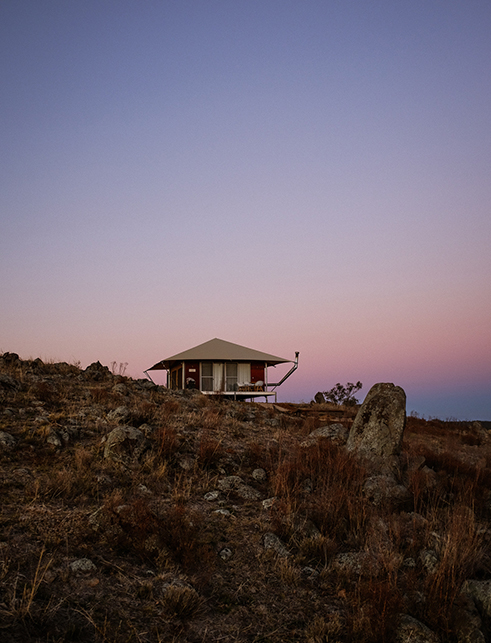 Albeit quick, our stay in this historical country town was filled with plenty of delectable feasts! Every cafe, restaurant and cellar door we stopped at were child friendly with high chairs and great kid menus.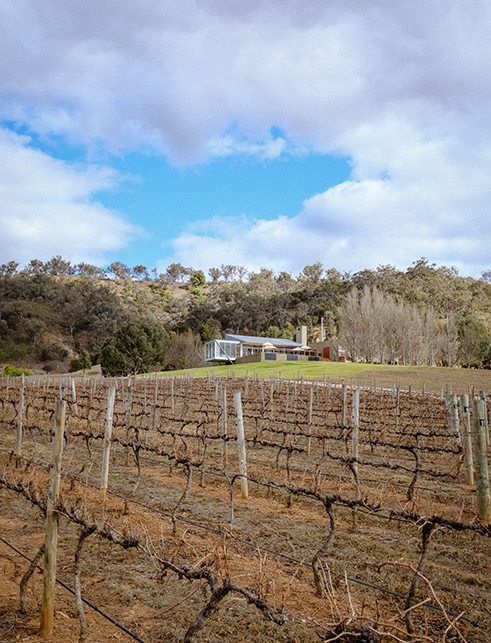 Logan Wines: Perfect afternoon for a tasting platter and matching wines at the lovely Logan estate.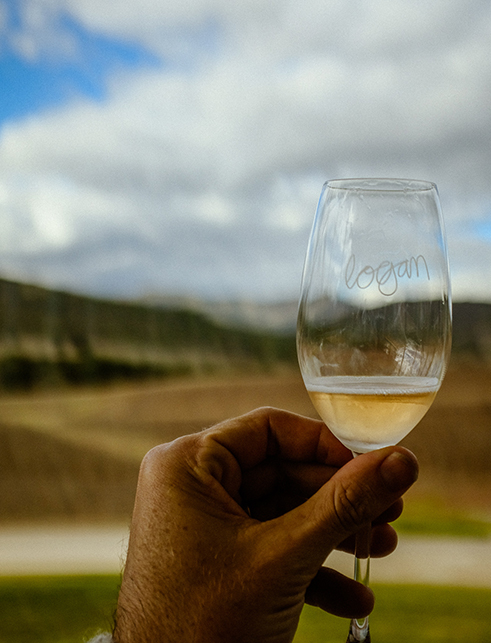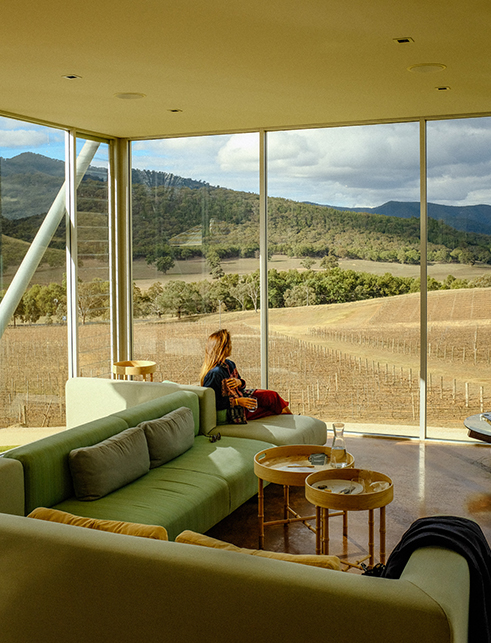 A long established winery, their modern cellar takes in a vista of surrounding hills covered in golden vines. You'll want to stay a while in this sophisticated space, the staff were so welcoming and Dee Dee loved the open air veranda space, leaving more time for Mum & Dad to enjoy the amazing wines on offer!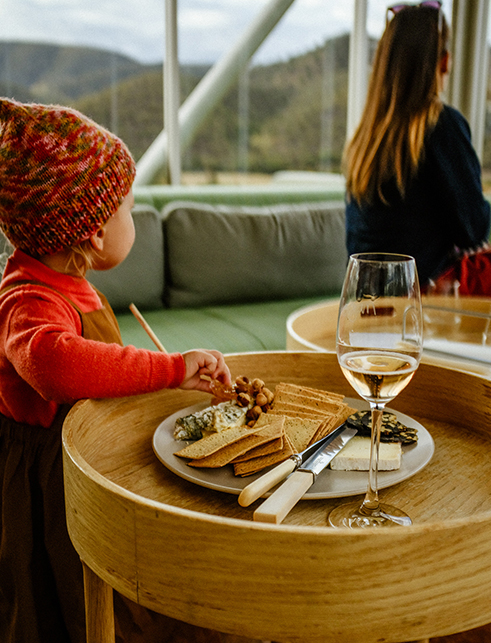 Eltons Eat & Drink: the casual chic atmosphere of Elton's had us at hello! Shared plates and tacos were a welcome treat. Paired with a great drinks menu featuring plenty of craft beers.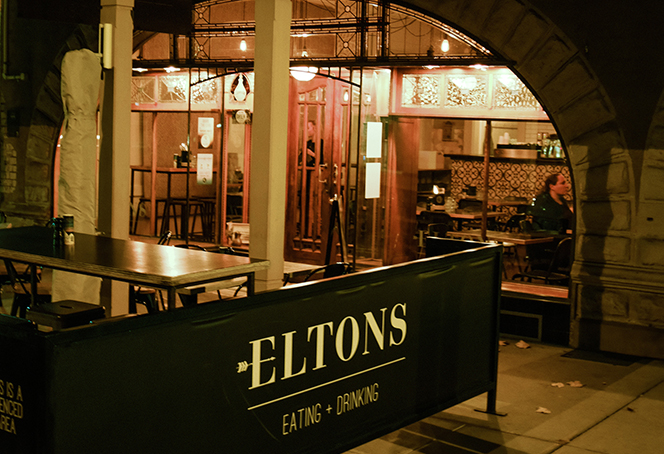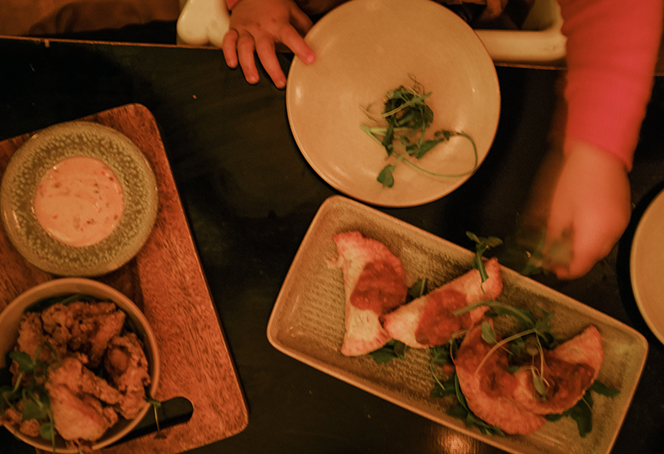 Alby & Esthers: Hiding down a small laneway is this sweet courtyard space flooded with light and good vibes. Inside was a buzz with locals and out-of-towners alike, we loved this friendly cafe. Order a few tasty dishes, as I dare say you'll struggle to decide between the homemade jaffles, sweet congee and my favourite the Ruben sandwich! Delicious.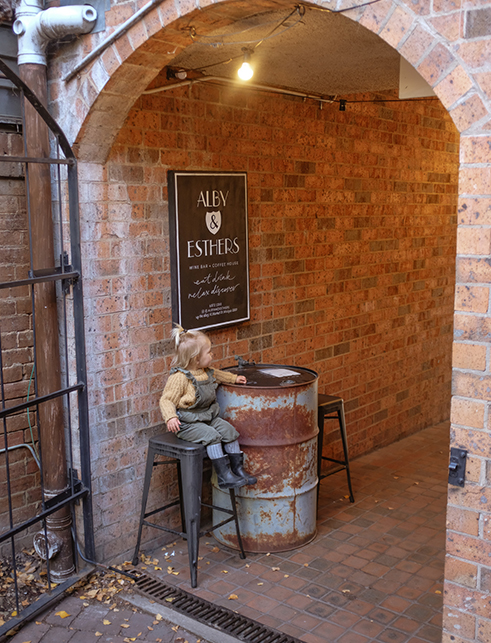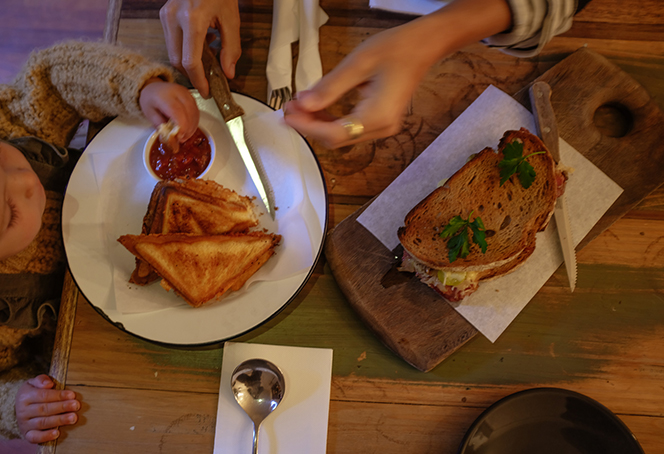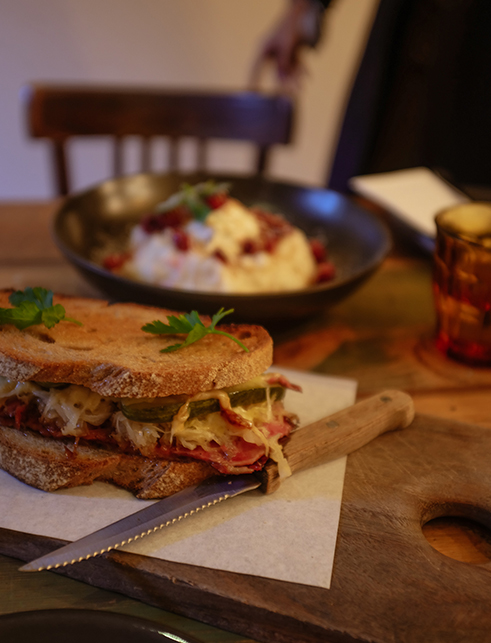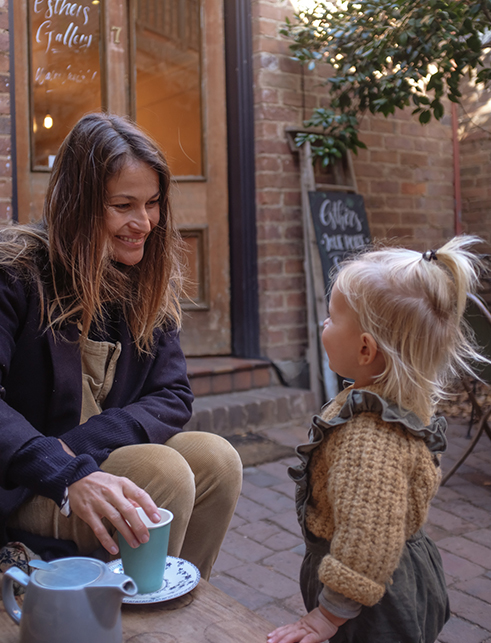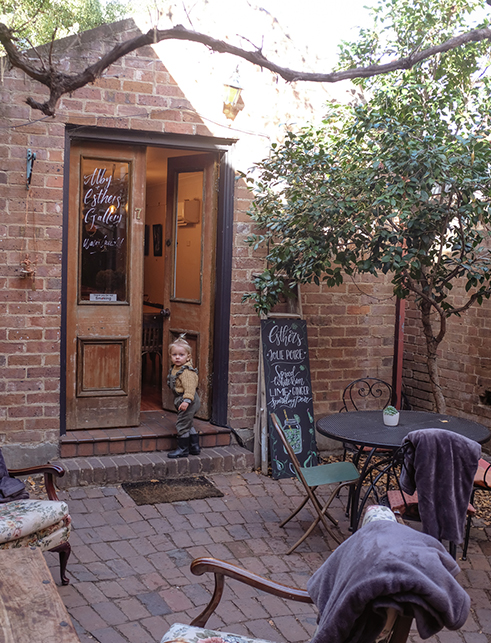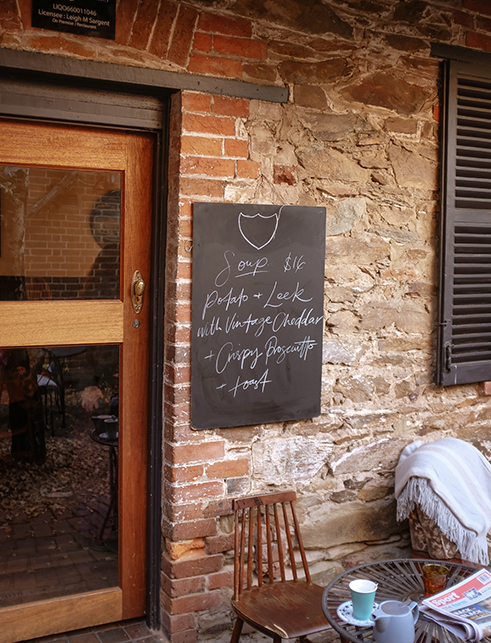 Post breakfast we wandered through town, past the church, the incredible Art Deco era civic theatre and down along the river to feed the ducks and visit the large outdoor children's park.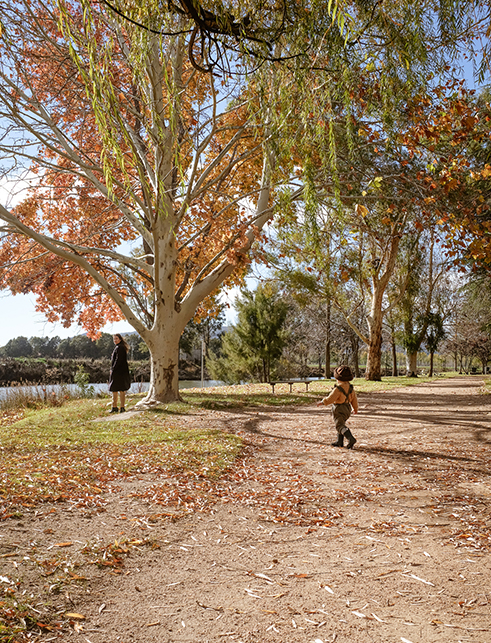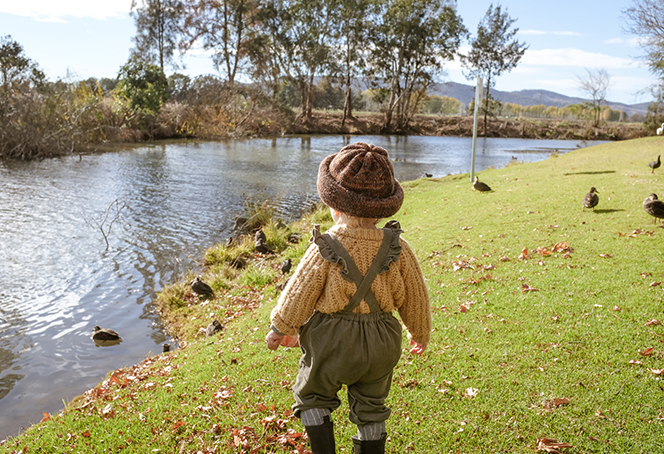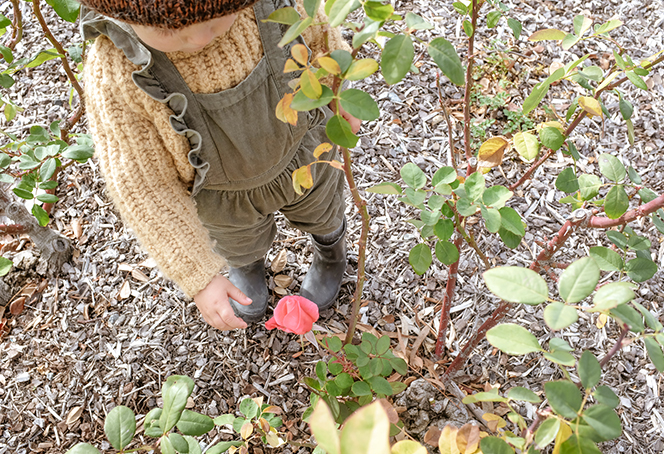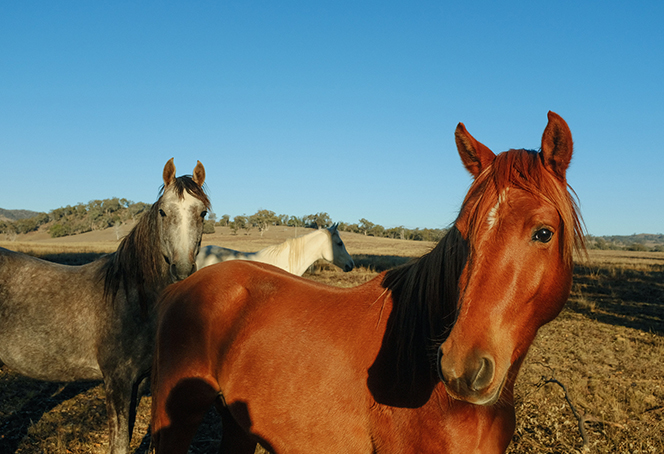 Horses by the side of the road who approached the fence for a friendly hello.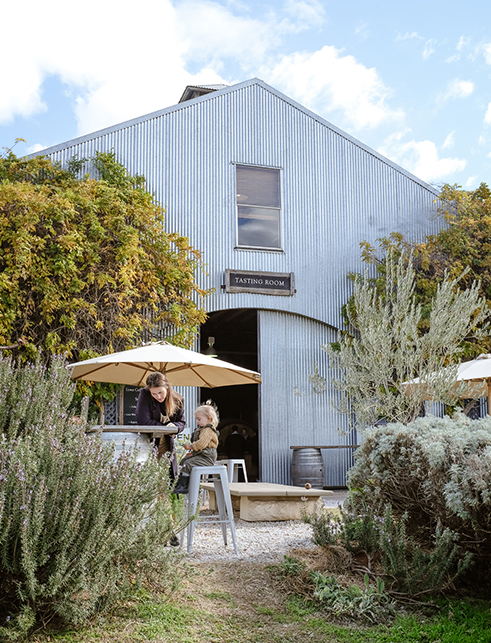 Lowes Wines: Continuing our food and wine tour of Mudgee with this popular stop, surrounded by farm gardens was a lovely way to spend an afternoon.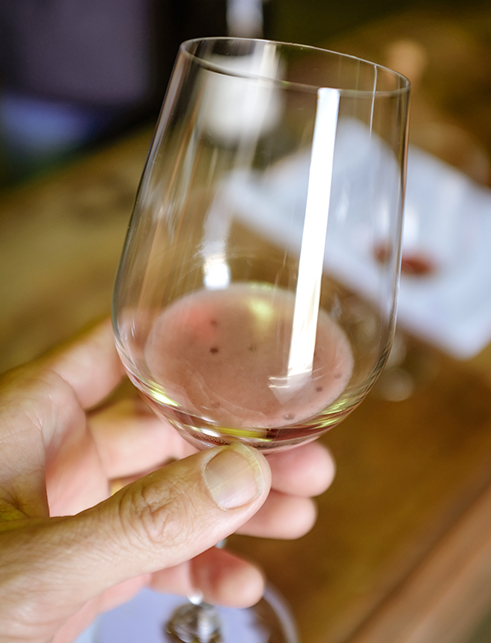 Self guided garden tours (including treasure maps) are held for the littlies and wine tastings on arrival are a great way to learn about the winery's biodynamic approach.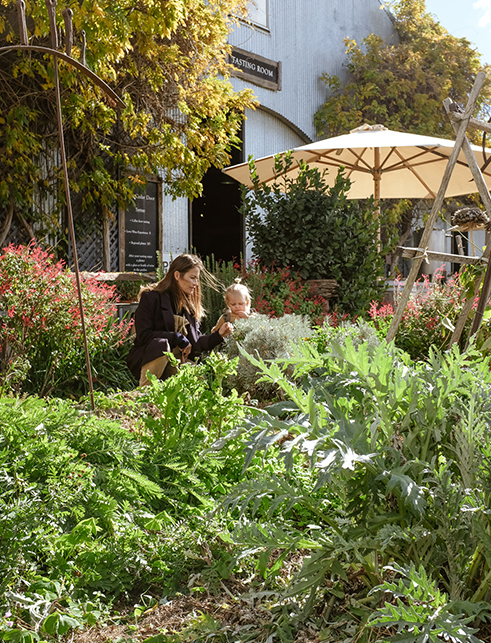 Venture next door to Zin House for a degustation lunch amongst the warmth of the former home (now restaurant) piled high with fresh produce and books in every corner. It's outdoor courtyard was also a welcome option – what better way to break up the courses by walking around the garden where most of the ingredients have come from.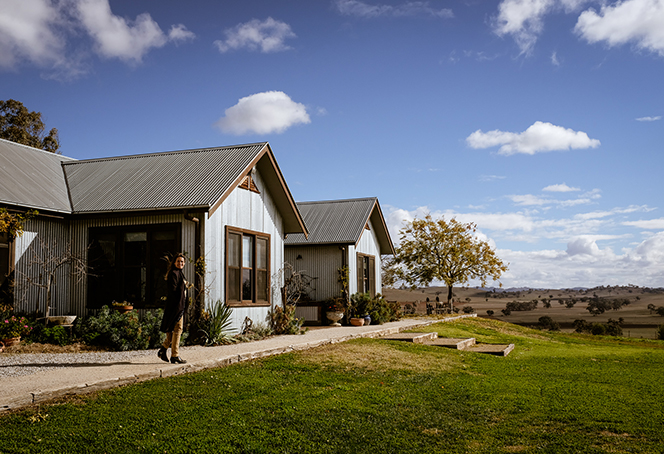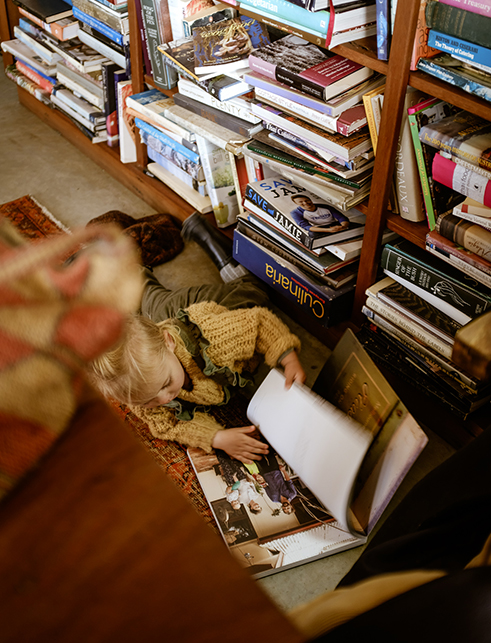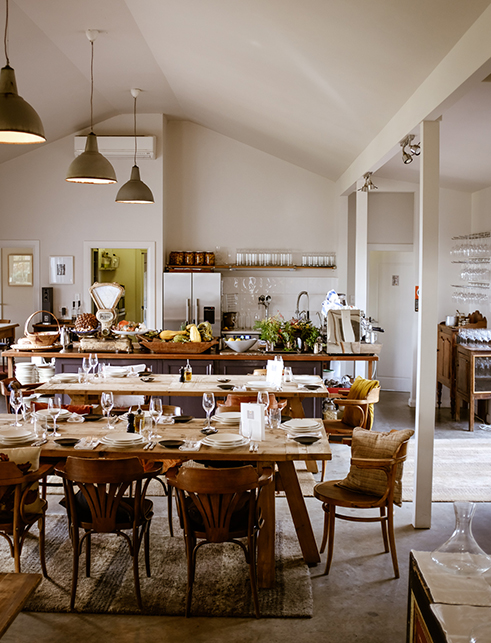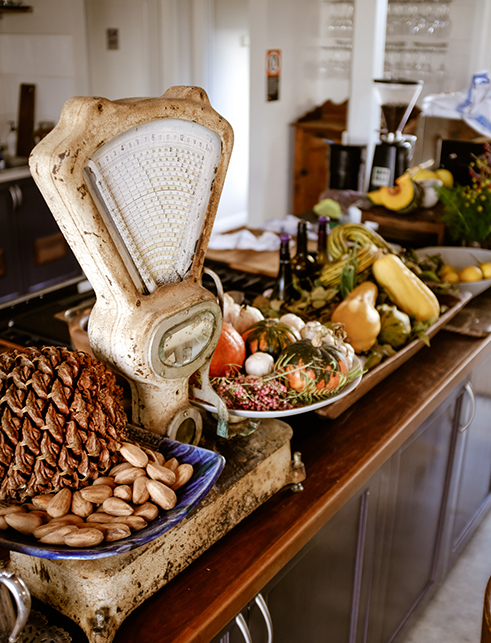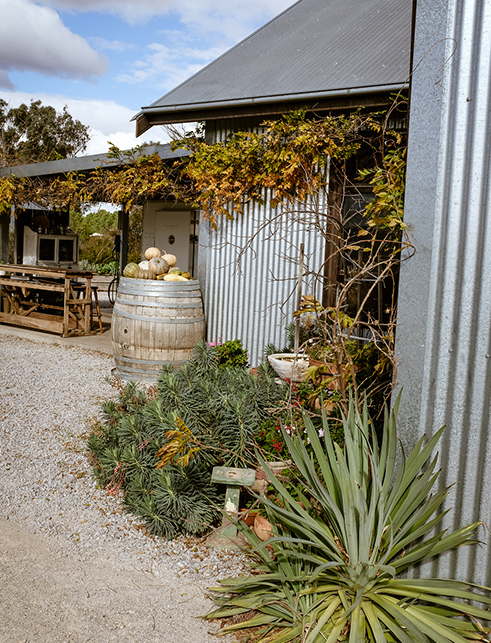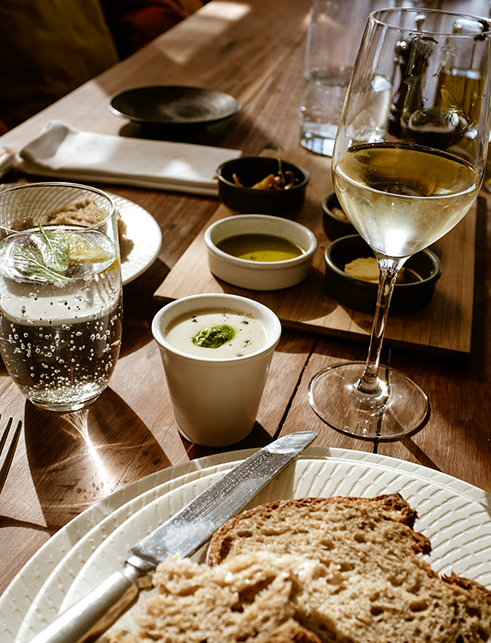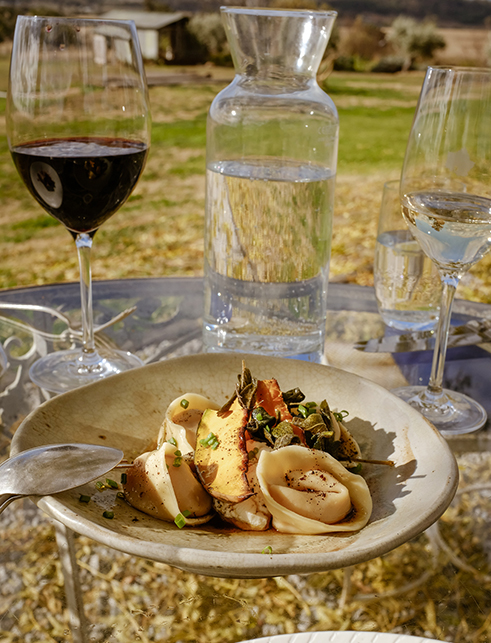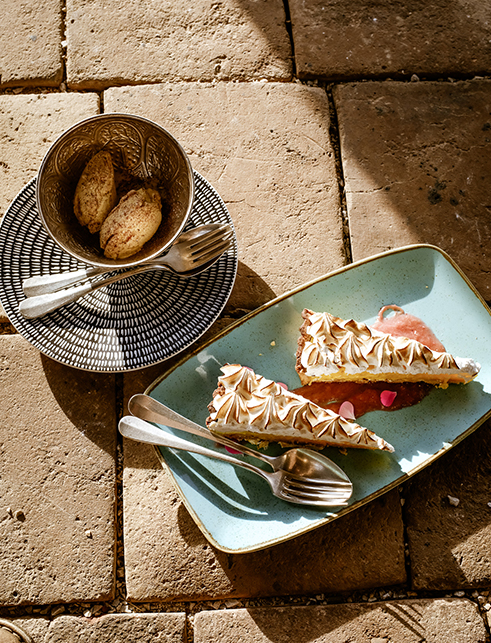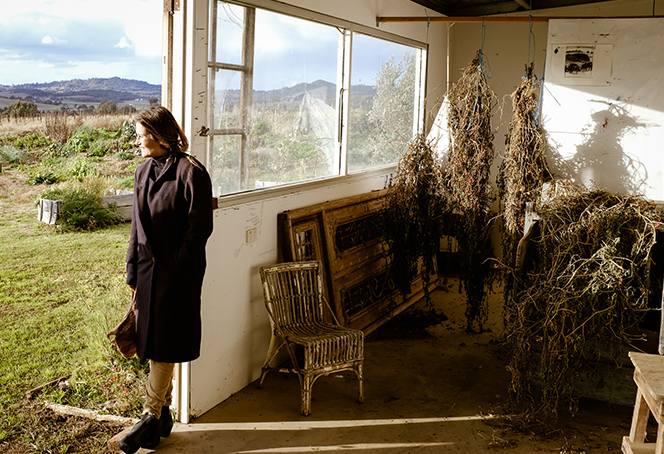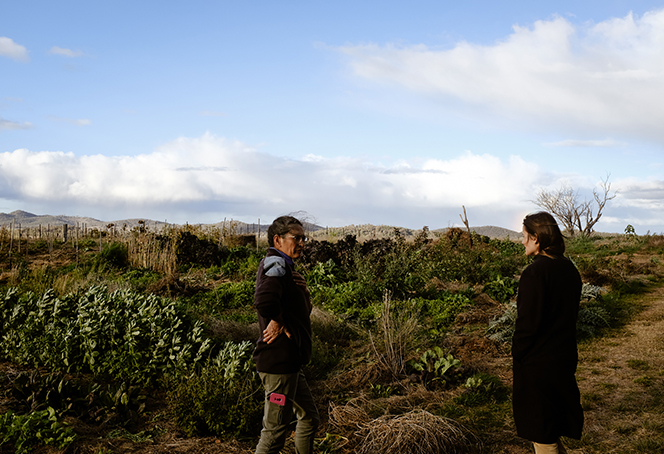 Pipeclay Pumphouse: If you still have room in the belly, our suggestion is the modern Australian splendour of Pipeclay Pumphouse. Attentive staff, incredible food. We loved every bit of this amazing meal – miraculously we managed to get through an 8 course degustation with child (and a little help with the wiggles on repeat).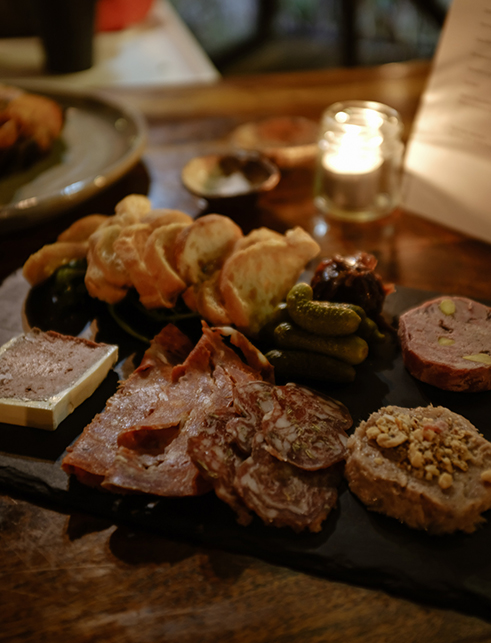 Returning home to Sierra Escapes for sunset by the fire was a lovely way to really enjoy our last evening as the sky turned into pastel hues of purple and pink.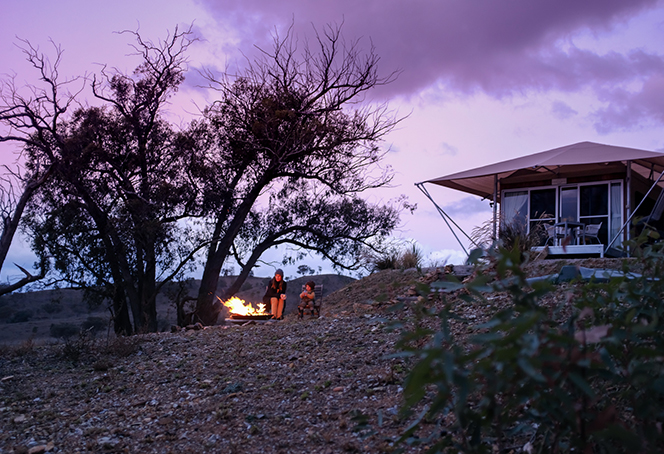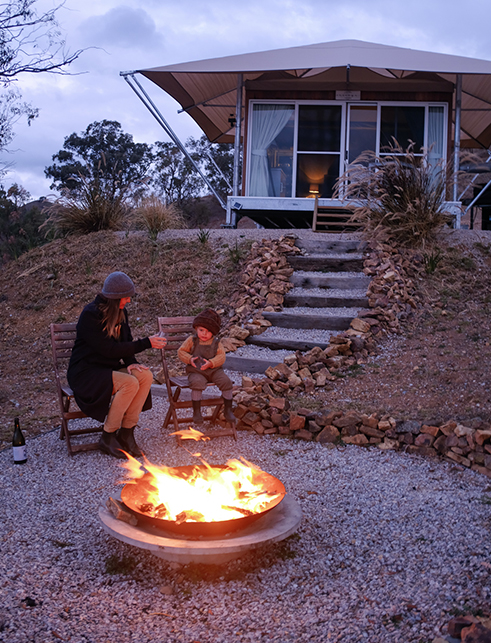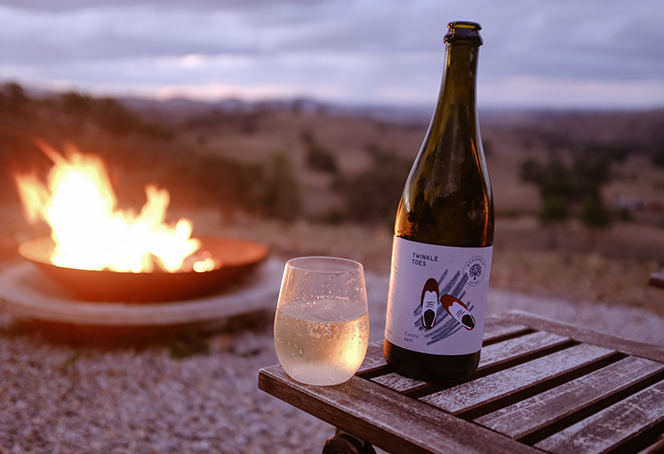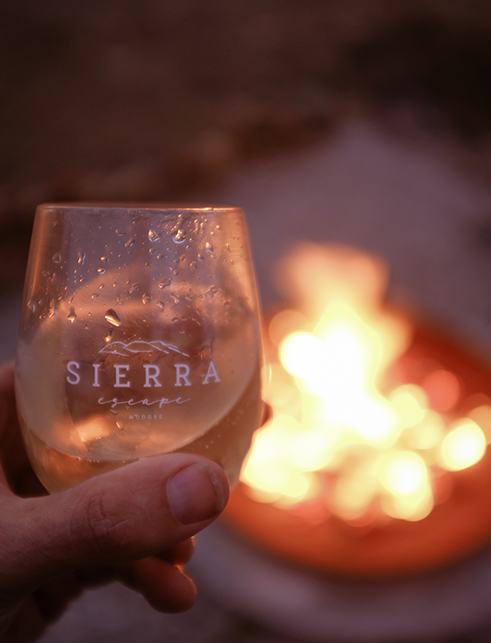 Organic muesli, milk and fresh brewed coffee before check out was a nice way to take in a final sunrise  at Sierra Escape, then it was a drive back to Sydney airport via lunch in The Blue Mountains for the short flight home.
We could have spent a week exploring here – more wineries, farmers markets, a drive out to historic Hill End and so much more food!
Mudgee we're your new biggest fans! We'll be back before you know it.
Take a look on the Visit NSW website for more information when planning your trip to this beautiful region.
For those wishing to donate to drought and disaster relief for Australian farmers in this region and more you can do so via calling 1800 RED CROSS or in person at any Commonwealth Bank Australia wide.